Beverly Hills DUI Update: Ex-Senator Minority Leader Sentenced in Utah for his DUI
Last week, ex-senator Sheldon Killpack, a Republican from Syracuse, Utah, pled guilty to a DUI charge, prompting political observers and Los Angeles DUI analysts alike to debate how the politician should try to rehabilitate his reputation.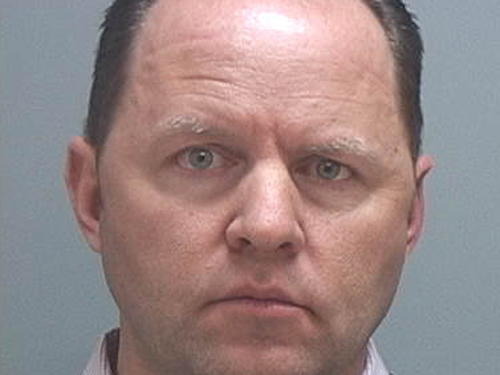 The effects of getting arrested for driving under the influence in Los Angeles, DUI in Glendale, Pasadena DUI, or Burbank DUI can devastate not only in the short-term but also over the long-term. If you do business in a community, for instance, and news of your DUI arrest gets around, you may lose customers; a conviction can anchor your financial dreams for years to come.
The 42-year old Killpack didn't receive an overly harsh sentence. Judge Shauna Graves-Robertson at Salt Lake City's Third District Court sentenced Killpack to 48 hours of community service, a 16 hour DUI course, and a fine of $1,350. But the stain of his guilty plea will likely profoundly influence his future political and business prospects.
According to wire reports, the Utah Highway Patrol pulled the senator over on January 15th last year, after Killpack's truck swerved out of its lane. The senator refused the breathalyzer test and failed field sobriety tests. At Salt Lake City Metro Jail, he took blood tests, which showed him to have a BAC of 0.11% — 0.03% higher than the Southern California legal limit of 0.08%. Killpack resigned his majority leadership position in the senate the day after his arrest.
Beverly Hills DUI field sobriety tests are probably remarkably similar to the ones that Killpack took:
An officer will assess your mental and physical state using a variety of examinations. The horizontal gaze nystagmus test will examine how well your eyes follow a moving object, such as a flashlight. If your pupils do not respond normally, this could indicate a DUI. Likewise, you will face coordination tests such as "finger to the nose," "Rhomberg," "one leg stand" and "walk the line" as well as tests like "recite the alphabet backwards" or "count backwards."
An officer will additionally examine you for "symptoms" of DUI, such as bloodshot eyes, sluggishness answering questions, awkwardness, and easy loss of balance.
Just because you fail your FSTs, however, does not mean that all hope is lost. A tested Los Angeles criminal defense attorney can make an enormous difference to your short and long-term outcomes. The Kraut Law Group – with offices at 9107 Wilshire Boulevard, Suite 450, Beverly Hills, California 90210 310-550-6935 – may be able to provide excellent, immediate help.
Lead attorney Mr. Michael Kraut is a Harvard Law School educated lawyer with excellent industry referrals, a reputation for diligence and results, and lots of experience as a former prosecutor, which he can put to use to help develop your case.

If you have been arrested for a DUI in Beverly Hills or you are under investigation for driving under the influence in Southern California, please contact Los Angeles criminal defense attorney Michael Kraut for 24/7 assistance by phone at (323) 464-6453 or toll free at (888) 334-6344 or online.