Southern California Medicare Fraud Alert: Miami-based Medicare Scam Explodes — Tens of Millions of Dollars Allegedly Stolen
Although Southern California healthcare fraud is an enormous and perennial problem – witness the massive Armenian Mafia Medicare scam story that broke in October 2010 – the city of Miami, Florida remains the "national epicenter for Medicare fraud," according to a story in the AP from five days ago.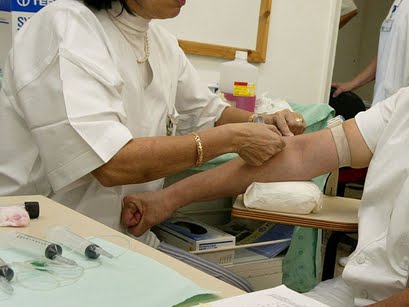 The latest big breaking Medicare scam involves the drug Arformoterol, an emphysema and bronchitis drug. The Department of Health and Human Services reports that, over a year-and-a-half long period, Miami-Dade County healthcare providers paid out $34 million for drugs that should have only cost about $3.7 million. Medicare paid for 7 million units but only received 750,000 units. The fraud, which totaled more than $30 million, sounds like a big deal. But $30 million is peanuts compared with the total Medicare fraud committed annually in Miami – "roughly $3 billion," according to the AP.
The arformoterol overbilling scheme is just one of dozens of similar scams recently perpetrated by technically savvy crooks. According to the AP, "The spike in arformoterol only came after authorities tried to crack down on another inhaler drug… as authorities have caught onto one scam, crooks have moved on to another, such as by shifting from durable medical equipment and HIV drug scams to physical therapy and home healthcare fraud."
Organizations like the Centers for Medicare and Medicaid Services have tried to tamp down on problems like Southern California credit card fraud, dental fraud, insurance fraud, and healthcare fraud. But Los Angeles white collar crimes continue to drain much needed resources from state and national coffers.
If you or someone you love and care about has been charged with Los Angeles healthcare fraud, dental fraud, or chiropractic fraud – or any other kind of white collar crime – you may be scared, confused, and disorganized. How should you prepare your defense? What will happen if you get convicted? What if you did commit the crime? What if you accidentally got involved in a criminal enterprise by partnering with an unscrupulous partner or by failing to adhere to regulations that you didn't even know existed?
These questions are important, especially in the light of the fact that prosecutors can hit you with multiple charges according to complicated California laws, such as Penal Code Section 550, Insurance Code Section 1871.4, Penal Code Section 3700, and Penal Code Section 118.
To find a Los Angeles criminal defense attorney who has the wherewithal, specialized knowledge, and track record to serve defendants like you should be your top priority. Look to Mr. Michael Kraut of Los Angeles' Kraut Criminal & DUI Lawyers. Mr. Kraut is Harvard Law School educated, so he has the intelligence and training to provide a top caliber defense even in complicated fraud matters. He also has an exceptional track record getting his defendants good results, and he uses his many key relationships to resolve nagging legal issues effectively and fluidly. His goal is to help his clients put their charges behind them and rebuild their lives and professional credentials.