Los Angeles Medical Fraud News Alert: Doctor Sentenced for Having a Receptionist Pose as MD
The annals of Southern California medical, dental and chiropractic fraud are replete with pretty crazy stories. But a breaking story out of Columbus, Ohio may have even the most tawdry recent Los Angeles white collar crime stories beat. An Ohio area doctor, Charles Njoku, has been sentenced for manipulating his receptionist into posing as a doctor to treat patients and bilk Medicare and Medicaid.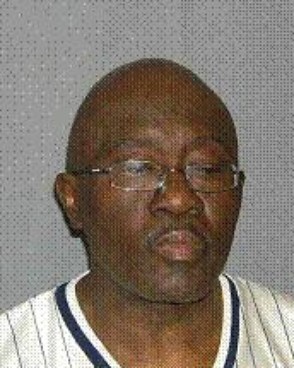 Judge Algenon L. Marbley sentenced Dr. Njoku in District Court to a year of home confinement, three-years of probation, and 416 hours of community service. He must also pay over $130,000 in restitution to Medicare and Medicaid programs. Dr. Njoku — whose medical license has not yet been suspended, according to the Columbus Dispatch — should be counting as blessings. The judge could have sentenced him to three decades behind bars and a fine of $1.5 million for his crimes.
His receptionist and co-conspirator, Veronica Scott-Guiler, was also arrested for medical fraud back in January. Scott-Guiler also pled guilty and received a similar sentence. She, too, could have been hit with much harsher penalties – including up to 15 years behind bars. Although the judge did let the Nigerian-born Njoku off relatively easily, he had harsh words for the defendant: "You should be ashamed… you don't have the excuse [of a poor upbringing] that many of the defendants who come before me have…the good deeds [you] have done are eviscerated by the nefarious deeds committed."
Defrauding programs like Medicare, Medicaid, and Medical can land you in extremely hot legal water. Complicating matters, Southern California insurance fraud laws are mind bogglingly complex. Depending on your crime, you may face charges according to Penal Code Section S550(a)(5), California Insurance Code Section 1872.8, Motor Vehicle Insurance Fraud Reporting 1874.2(a), California Insurance Code Section 1871, and beyond.
A reputable and battle-proven Los Angeles criminal defense attorney who has experience with Los Angeles white collar crimes can help you respond smartly to the charges and avoid making errors or omissions that could complicate your defense.
Look to Mr. Michael Kraut of the Kraut Law Group to get immediate and strategic help with your defense today. This former prosecutor and regular media consultant attended Harvard Law School. He has a deep command of relevant case law as well as lots of practical courtroom experience and a great track record.