Glendale DUI News Shocks Local Firefighters; Story of South Dakota Firefighter Driving Truck While DUI Elicits Condemnation from Local Responders
Everyone and his mother knows not to drive a fire truck while DUI in Glendale. But a South Dakota volunteer firefighter, Scott Johnson, was pulled over on Labor Day weekend for driving his fire truck while under the influence. Last week, a local jury in Madison, SD, found the 43 year old guilty after deliberating for only 45 minutes. Those who've recently come under suspicion for DUI in Glendale, driving under the influence in Burbank, Los Angeles DUI, or DUI in Pasadena can learn a lot from the story of Johnson's arrest and punishment.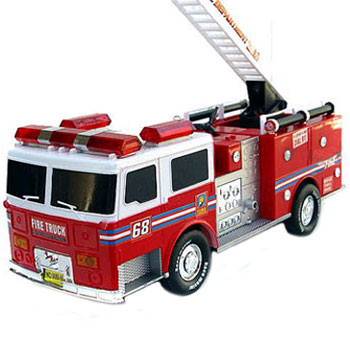 According to local reports, Johnson had been drinking at a local bar while working as a bouncer. After the bar closed, Johnson returned home. He then received a distress call at around 2.30 a.m. He hopped in his truck and drove out to see what happened. It was a false alarm. But a police officer who had seen him drinking at the bar earlier saw him driving his truck. He grew concerned because he had seen Johnson consume so much alcohol. So he followed the volunteer back to the station and subjected him to field sobriety tests and a blood test. Johnson's BAC level registered 0.098%, above the Southern California (and South Dakota) legal limit of 0.08%. Pursuant to his conviction for DUI last Tuesday, Johnson may face a year behind bars or a fine of $2000. He is scheduled to be sentenced on the 3rd of January.
Individuals like Johnson who are suspected of DUI in Burbank will be asked to take chemical tests like the breathalyzer. This test, also known as a PAS test, will be administered by an officer through a handheld device. Ostensibly, the breathalyzer notes how much alcohol is concentrated in the breath and uses that number to extrapolate a suspect's blood alcohol concentration. According to California Vehicle Code Section 23152(b), if you drive a motor vehicle with a BAC of greater than 0.08% in Glendale, you can be arrested and charged with DUI.
The problem is that flaws abound with Glendale breathalyzer tests:
• The courts have only recently allowed PAS test results to be used as evidence because of the many potential flaws and complications.
• The PAS test does not distinguish between a woman and a man – and research shows that men and women process alcohol very differently.
• A machine can yield a "false positive," even if you haven't been drinking ethanol, if you've been exposed to other chemicals that the device is sensitive to.
• The amount of food you ate before having alcohol, whether or not you are diabetic, whether or not the machine was properly calibrated, administered and interpreted, and so on can all influence the validity of the PAS test results.
All that being said, challenging a positive breathalyzer test is both an art and a science. An experienced Glendale DUI defense attorney, like Michael Kraut, can help you understand how to battle back against your Los Angeles DUI charge to either get the charges dismissed or to plea bargain them down to more reduced and palatable penalties.
Connect with the Harvard Law School educated Kraut for help with your Glendale DUI at 818-507-9123, or set an appointment to stop in at the local office: 121 W Lexington Dr, Glendale, CA 91203.

If you have been arrested for a DUI in Glendale or you are under investigation for driving under the influence in Southern California, please contact Los Angeles criminal defense attorney Michael Kraut for 24/7 assistance by phone at (323) 464-6453 or toll free at (888) 334-6344 or online.