Southern California Medical Insurance Fraud Operation Nets 10 Convictions
Last February, the Orange County DA's office announced that a dozen individuals had been arrested for Southern California medical insurance fraud in conjunction with an elaborate undercover operation. The latest defendant to be sentenced was Florin Catinas, a 36-year-old chiropractor. After pleading guilty to a felony charge, Catinas received a 60-day jail sentence, more than $4,000 in forced restitution, and three years probation. Catinas could have faced more serious penalties, had he not chosen to testify against a co-defendant, David Gonzalez, in exchange for getting five other felony charges dropped.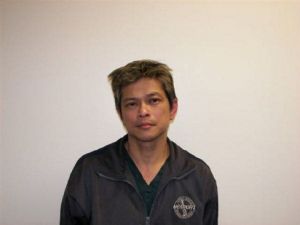 Gonzalez himself actually got acquitted of Southern California white collar crime charges back in June — at least on three felony counts. (The jury did not come to a verdict on three other counts, and the prosecution is currently seeking a retrial to try to get Gonzalez on charges of Southern California insurance fraud, grand theft, and unlawful referral of clients.)
The undercover operation involved serious complexity. Investigators created a fake lawyer's office and sent out letters to chiropractors, doctors, and other providers whom they suspected to be involved in illegal billing schemes. The letter suggested that the lawyer's office would send referrals to the medical providers in exchange for a 30% commission or kickback – an obviously illegal offer. Out of the dozen people tagged in the operation, only one has been acquitted thus far.
Let's delve into the specific laws that focus on Southern California healthcare fraud.
Most Los Angeles medical fraud cases can be charged pursuant to Penal Code Section 550 and Insurance Code Section 1871.4. If the provider employs other people, he or she could also be charged pursuant to Labor Code Section 37100. If the provider made a claim to an insurer based on a false statement, the defendant can also face a perjury charge for violating Penal Code Section 118.
Some actions that would constitute healthcare fraud include double billing, creating false medical records, asking for unnecessary patient tests, billing insurers for care that was never delivered, and prescribing meds or doing procedures that were unnecessary.
If you or a loved one or a co-worker faces similar charges of Southern California white collar crime, credit card fraud, or insurance fraud, odds are that you are confused, frustrated, and scared. To develop a strategic and smartly focused defense, you almost certainly need an experienced and tested legal representative in your corner.

Consider retaining the services of Attorney Michael Kraut – a highly regarded and proven Los Angeles medical insurance fraud attorney. Attorney Kraut is not only a former prosecutor who boasts a Harvard Law School education, but he is also a highly respected practitioner in his field, and he can help focus even strategically complicated cases to deliver real results for his clients.