Southern California White Collar Crime Blogs Weigh in on Massive Medicare Bust
Blogs and local media outlets dedicated to covering breaking news about Southern California white collar crime have been lighting up over a huge Medicare scam bust sprung the Friday before last. CBS and the AP report that, on Friday July 16th, Federal authorities took down 94 people in conjunction with over $250 million worth of Medicare fraud in five states.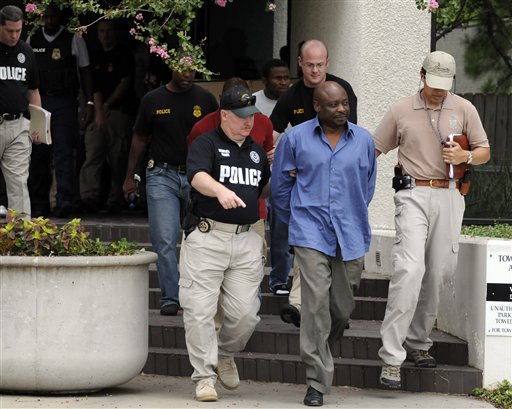 This constituted the largest bust of its kind in history.
Suspects were arrested in Baton Rouge, Houston, New York, Detroit, and Miami for doing things like billing Medicare for physical therapy, medications, and treatments that never took place; purchasing phantom equipment; and engaging in elaborate cover up activities. The largest scam took place at the Bay Medical Clinic in Brookline, where authorities contend that the operators of the fraud ring stole $72 million from Medicare by submitting false claims on behalf of senior Russian immigrants. Over 3,700 claims got filed under the name of one elderly woman alone, and many patients literally sold their Medicare numbers to make extra money. At Bay Medical, authorities alleged a room had been set up replete with Soviet Union style propaganda, including a Lenin era poster that warned in Russian "be on the lookout: in these days the walls talk."
Los Angeles healthcare fraud is a very serious crime – and clearly the government is making a concerted effort all across the country (including Southern California) to catch white collar criminals – particularly now that President Obama's Affordable Care Act provides officials with extra powers to stop and punish suspected providers.
A variety of laws may be applicable in health care fraud cases, including Penal Code Section 550, Industrial Code Section 1871.4, Penal Code Section 118, Labor Code Section 3700… and that's just the beginning, actually.
What constitutes Los Angeles healthcare fraud? Anything from double billing to providing unnecessary procedures to subjecting patients to unnecessary testing to falsifying patient records to billing insurers or Medicare for care that never got provided.
Defending against charges of Los Angeles insurance fraud can require serious legal legerdemain. Although a Southern California white collar crime attorney can help you put up a stiff and robust defense, you need to provide him or her with good information and potentially be prepared for a long and drawn out battle – especially if you face serious, complex charges.
Fortunately, attorney Michael Kraut of the Kraut Law Group can establish a powerful strategically-focused defense. Attorney Kraut is not your average Los Angeles white collar crime attorney – he is a Harvard Law School educated former prosecutor who has appeared as a legal expert for the Los Angeles Times and has been featured on NBC Nightly News, CBS Evening News, and CNN.