Southern California Medical Insurance Fraud Blogs Zero In On Crazy Case Out of Louisiana
As if the Great State of Louisiana didn't have enough to worry about – Southern California medical insurance fraud blogs have been chasing after a wild story out of Cajun Country, in which an administrative assistant at a chiropractic clinic allegedly pilfered over $77,000 from her employer in an elaborate scam that lasted over three years.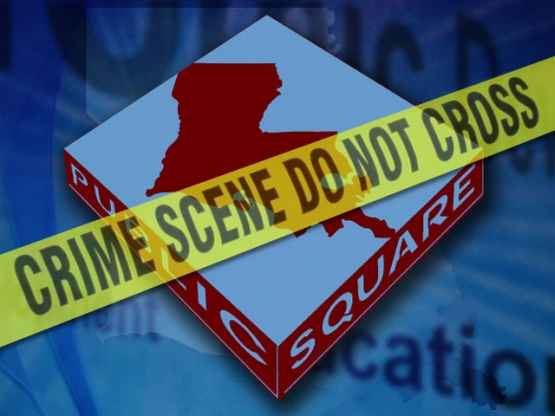 The Dirty Details
Louisiana State Troopers arrested Juanita S. Boyd last week following a five-month investigation into her alleged criminal activities. Ms. Boyd worked as an assistant at a Baton Rouge chiropractic clinic called Advanced Chiropractic. Somehow, she managed to work out an arrangement with a local personal injury attorney named Kevin Hanchey, who referred his clients to Advanced Chiropractic for medical treatment. From 2007 to 2009, Hanchey sent over multiple clients and wrote 39 checks to Ms. Boyd (directly, as opposed to the clinic itself). She allegedly cashed the checks and kept the money for herself – a total of over $77,000, which should have rightfully gone to her boss, Dr. Doyle Johnson.
If you stand accused of white collar crimes – particularly insurance fraud in Southern California – what kinds of charges might you face? The answers depend on the circumstances of what you did. Insurance Code Section 1871.4 is a catch-all for Los Angeles healthcare fraud cases. You might face charges under Penal Code Section 550. If you made a false charge, you could face perjury charges on top of everything else under Penal Code Section 118. And Labor Code Section 37100 might also apply, if you are an employer who committed healthcare fraud.
More generally, Los Angeles insurance fraud is covered under California Insurance Code Section 187. Other types of fraud can be covered under different sections. For instance, auto insurance fraud is covered under Section 1872.8. Depending on the nature of the charge, you could be hit with either a misdemeanor or felony.
As you can see, the legal wrangling over Southern California white collar crime charges can get quite intense and complicated – even if the charges themselves at first appear straightforward. To put up a stiff defense, you want an attorney who has both experience and success dealing with similar situations.

To that end, please consider contacting the Kraut Law Group in Los Angeles. Lead counsel Michael Kraut worked for a decade-and-a-half as a Southern California prosecutor – dealing on the other side with very similar kinds of cases – and he now leverages his "insider" knowledge and connections to provide his clients with superior strategic advice.