Businessman Ordered to Pay $1.3 Million in Southern California Insurance Fraud Case
On May 7th, an L.A. Superior Court Judge ordered local businessman Joseph Baiden to pay over $1.3 million in restitution for committing Southern California insurance fraud. According to a KPCC news story, Baiden had illegally underreported his workers comp pay roll in conjunction with a company called Nurse Connection Inc. He also failed to pay insurance premiums for workers comp. Initially, Baiden had been ordered to spend five years in prison, but Judge Horowitz agreed to allow the 57-year-old Diamond Bar resident to have five years supervised probation, including 90-days of electronic monitoring. In addition, Baiden will have to pay over $100,000 in investigative fees to the California Department of Insurance.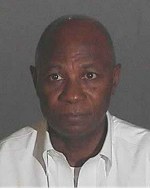 Moving forward, as a result of pleading guilty to Southern California workers comp fraud, Baiden must submit his tax returns to both the DA's office and the Department of Insurance and offer clear proof both that he has workers comp insurance and that he is in complete compliance with his payment obligations. Baiden will return to court on November 8th to submit a progress report.
Los Angeles insurance fraud charges can be complicated to understand and difficult to fight. Different laws cover different kinds of Southern California insurance fraud. For instance, Penal Code Section S550(a)(5) defines medical insurance fraud; whereas California Insurance code Section 1872.8 spells out the definition of Auto Insurance fraud.
If you or a loved one is being investigated for any kind of Southern California fraud – from life insurance to medical insurance to auto fraud – odds are that you need a reliable, trustworthy, and trial-proven attorney to see you through the difficult legal proceedings ahead.

Consider turning to Attorney Michael Kraut of the Kraut Law Group. For 14 years, the Harvard Law School educated Attorney Kraut served as a Deputy District Attorney for Los Angeles, during which time he prosecuted some of the toughest and most complicated criminal cases, including DUIs and homicides. He demonstrated a 99% success rate at Jury trials.
As a criminal defense attorney, Attorney Kraut has provided top caliber and compassionate service. He draws upon his deep experience as a prosecutor and as well as his personal connections to provide high-quality service for his clients.