Southern California DUI Pileup Leads to One Death and Multiple Injuries
A tragic Southern California DUI crash in Santa Barbara has resulted in the death of 73-year old Liesel Ryden as well as injuries to several other people. Local prosecutors are accusing a 54-year old local businesswoman, Priscilla Susman, of causing the complicated, multi-car accident on Highway 154 near Cold Spring Bridge.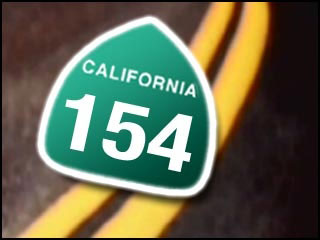 If you've been recently arrested for DUI in Burbank, DUI in Pasadena, Los Angeles DUI, or Glendale DUI – whether you got involved in a big multi-car pileup or simply blew 0.08% or above on a breathalyzer test at a checkpoint – the story of the allegations against Susman may be quite instructive.
According to news reports, the restaurateur, who owns and runs the Paradise Store and Grill, lost control of her sport utility vehicle on September 15th at around 8:20 in the evening. She swung into oncoming traffic, precipitating a series of accidents involving vehicles travelling westbound. All told, four different vehicles got entangled. One woman (the aforementioned 73-year old Liesel Ryden) died. Three people, including Susman, suffered serious injuries. Prosecutors plan to arraign Susman on November 29th on an array of charges, including vehicular manslaughter while under the influence of alcohol, two DUI counts, and a special allegation of causing serious bodily injury to multiple people.
Let's take a break here and review California's vehicular manslaughter law — a law that both Susman's prosecutors and her defense attorneys will likely be scrutinizing in the upcoming weeks and months. California law makes numerous subtle distinctions in vehicular death cases that could have profound implications for any sentencing. For instance, if you caused someone's death while driving with "gross negligence" while DUI, your penalties could be substantially elevated over what they would be for a standard vehicular manslaughter.
If you have been arrested and convicted of Los Angeles DUI in the past, prosecutors may even try to hit you with a charge of DUI murder – which is even more serious and could result in 15 years to life in jail.
To craft an effective defense against charges, you likely need a Southern California DUI attorney to review toxicology reports, police work, and other evidence from the scene of the accident and/or arrest. Without an aggressive counter response to prosecutorial charges, you could face major repercussions – such as longer than necessary jail sentences, high fines and court costs, and a variety of inconveniences, such as long-term loss of your driver's license and mandatory installation of an interlock ignition device.

To prepare your most effective defense, get in touch with attorney Michael Kraut of Los Angeles' Kraut Criminal & DUI Lawyers. As a Harvard Law School educated former Los Angeles Deputy District Attorney, Attorney Kraut has the credentials, experience, and personal connections you need to respond decisively and aggressively to the charges.
If you have been arrested for a DUI in Los Angeles or you are under investigation for driving under the influence in Southern California, please contact Los Angeles criminal defense attorney Michael Kraut for 24/7 assistance by phone at (323) 464-6453 or toll free at (888) 334-6344 or online.