Sophisticated Computers May Prove the Bane of Los Angeles Medicare Fraud Defendants
If you've recently been investigated or arrested for Medicare or MediCal fraud in Southern California, prepare for serious challenges.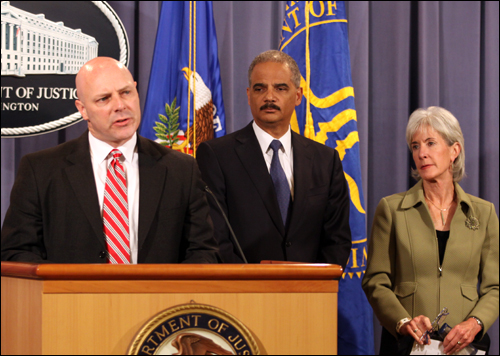 According to a recent NPR report, the Affordable Care Act (a.k.a. "Obamacare") has empowered federal investigators to identify and prosecute fraud like never before. Peter Budetti, an anti-fraud manager at the Centers for Medicare & Medicaid Services, said the federal government is now "able to verify whether a person was being treated by two different physicians in two different states on the same day or a variety of other possibilities," thanks to powerful anti-fraud computer software. These systems are roughly analogous to systems that credit card companies use to suss out suspicious buying patterns.
The anti-fraud computer systems may spark a paradigm shift in terms of how the government suppresses fraud. The old/current paradigm is often known as the "pay and chase" model. Here's how it works:
1. Someone commits a Los Angeles white collar crime, like billing both an insurance company and the federal government for a service — or billing for services or products never provided.
2. Once the fraud has been committed, investigators chase after the perpetrator(s) and try to collect the stolen money and exact punishments.
The new anti-fraud strategy changes things up. According to anti-fraud experts, the Obama administration has really been cracking down on fraud. Since Obama took office, the number of Medicare strike force teams in the United States (and here in the Southern California) has quadrupled!
According to one committed anti-fraud operator, Patrick Burns of Taxpayers Against Fraud, "what we need to do is fund a war on fraud, like we would fund a single day of a real war…if we do that, this country will straighten out real quick."
What this means for you, if you've come under investigation
The Obama administration is obviously not fooling around, and the tools, resources, and training that investigators and prosecutors have are more sophisticated than ever. Given this hostile environment (for fraud defendants, that is), you may benefit a lot from talking to an experienced Southern California white-color criminal defense lawyer, like the Kraut Criminal & DUI Lawyers' Michael Kraut.
Mr. Kraut is no stranger to complicated and sophisticated cases – he has actually been on both sides of really big legal fights. For years, he worked as a Senior Deputy District Attorney for City of Los Angeles before switching sides and representing defendants. He can help you really understand what you are up against and begin to build you a stiff and ethical defense.