Sad and Scary Los Angeles Lewd Conduct Allegations
Last week, 25-year old Jorge Luis Dominguez, an aide at Los Angeles Unified School District School, was arrested for lewd conduct in Los Angeles and held on a bail of $100,000.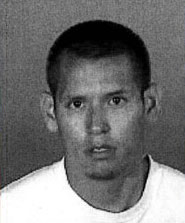 Since 2004, Dominguez worked as a coach and aide to teachers. LAUSD superintendent, John Deasy, released a statement about the allegations, which included "criminal acts against children" as well as "lewd acts with a child." Deasy called these allegations "horrifying and sickening." According to initial reports, the crimes did not occur at school, and it's unclear at this point whether a student was a victim. An anonymous mother railed against the notification process, expressing disgust and dismay. Thus far, there is no court date on the books. Shortly after Dominguez's arrest early Thursday morning, the school terminated his employment.
As this case illustrates, charges of lewd conduct in Los Angeles – or other sex crimes or violent crimes – particularly when they involve children – touch our emotions powerfully. Cases like this are scary and potentially disgusting and disturbing. In the midst of all the allegations — the name calling and fear — it's easy for compassion and empathy to get lost, especially with respect to the alleged criminal.
Not all lewd conduct cases are created equal.
The situation of a teacher who serially molests children over decades is very different from the situation of a man who gets trapped by an undercover officer for sexual solicitation in the bathroom. Yet in either case, if you are convicted, you will be stuck with the "sex offender" label, which is more or less permanent. Thus "tarred and feathered" you may find it incredibly difficult to find employment and rebuild your reputation.
Whether you are falsely accused or not, the law entitles you to a fair defense. Los Angeles criminal defense attorney Michael Kraut of The Kraut Law Group has a dynamic perspective on defense strategy. Mr. Kraut is not only a very successful defense lawyer, but he is also a former prosecutor: he spent 14-years of his life working for the city to build cases to put criminal offenders behind bars. With the knowledge he gained in that capacity, he is able to know how to negotiate with and speak to his ex-colleagues effectively.