Los Angeles Sex Crime News: Unusual Miami Police Tactics Net 57 Arrests in Two-Day Sting
If you've been accused of a sex crime in Los Angeles, like lewd conduct, you probably feel terrified and nervous about your potential punishments. It can be helpful to gain perspective on your arrest by looking beyond your situation — and beyond your city, even. At the very least, expanding your perspective should help you feel "less alone" and more capable of facing your Los Angeles lewd conduct charges.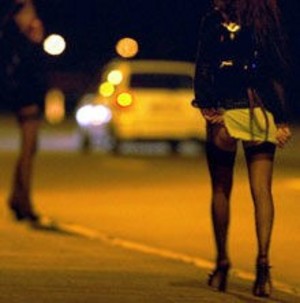 To that end, consider that, two weeks ago, Miami police officers arrested 57 people in a two-day operation in Miami's North District. The commander of "Operation Resilience" dubbed the operation "a different twist on the tried and true."
That's putting it mildly.
Miami officers used variety of innovative techniques, including a "reverse" prostitution sting and a "reverse" drug sting, to make the diverse arrests. At 1533 NW 68th Terrace, for instance, officers posed simultaneously as sellers of drugs and buyers of drugs to confuse would-be perpetrators. The Miami Police Tactical Operations Unit fielded diverse teams, including tactical robbery, crime suppression, and gang units, to crack down on drug businesses and prostitution.
On top of all the arrests, the police officers also issued over 280 traffic citations, arrested a man on suspicion of driving under the influence, and stopped a man who had a loaded weapon.
Tactics and Counter Tactics
The diversity of surprising tactics deployed by the Miami PD illustrates a really important lesson for anyone concerned about drug violence and criminal defense.
The lesson is simple: both criminals and police officers are locked in the equivalent of a never ending game of chess.
As one side grows to understand the strategies and tactics of the other side, that side changes its behavior; and vice versa. Thus, the "war on crime" often resembles actual war, in the strategic sense, in that an organic, discernable process occurs by which various strategies and counter-strategies evolve.
Being Accused of Lewd Conduct in Los Angeles or Anywhere Else: A Terrifying Experience, and an Isolating One, Too
Why is it useful to connect with a Los Angeles lewd conduct attorney early in the process?
Good reasons abound, legally speaking.
#1) If you wait too long, the prosecution can get a "jump" on developing their case against you.
#2) If you wait too long, evidence that might help exonerate you can be lost or destroyed – e.g. witness statements, documents, photographs, video, et cetera.
#3) By talking to someone at the Kraut Law Group (or another good Southern California sex crime law firm), you can begin to make sense not only of your charges and possible defensive options but also of the broader issues that might be holding you back.
After all, this is more than about simply avoiding jail time. Success means surfacing and then managing/resolving the deeper issues that got you in your current position.