Physician Collects $4 Million for Whistleblowing Medicare Fraud. Los Angeles Defendants, Take Note!
As a defendant (or soon-to-be defendant) in a Los Angeles Medicare fraud case, you're deeply confused and concerned about how your situation will play out.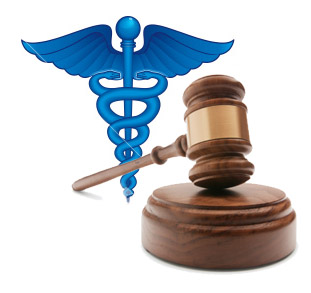 Maybe the government will overwhelm you with powerful evidence and testimonies. Or maybe surprising witnesses will come forward to "blow the whistle" on your activities.
Sometimes, blowing the whistle can pay off significantly. Consider a case out of Tampa, Florida, where a local physician, Dr. Alan Freedman, just collected $4 million for his part in blowing the whistle on an illicit kickback arrangement between Florida Pathology Laboratory and a dermatologist. The scheme apparently ran for over 15 years. Dr. Steven Wasserman, the dermatologist implicated, settled his case by paying over $26 million.
Here's how the kickback scheme worked.
Wasserman sent biopsies to a Tampa lab, and the lab made it look like Wasserman had done diagnostic work, when he hadn't done anything. So Wasserman got to bill Medicare for doing no work. He also "performed thousands of unnecessary skin surgeries at the expense of Medicare."
The $26+ million settlement was "one of the largest with an individual under the False Claims Act in U.S. history," according to Justice Department reports. Robert O'Neill, a U.S. attorney who handled the case, said "schemes of this magnitude require extraordinary remedies, and we are proud to have reached such an outstanding resolution for the taxpayers and their health programs."
Los Angeles white collar crime cases can be extravagant, complicated, and brutal in their outcomes. If you face similar charges (hopefully on a smaller scale), you want to avail yourself of a strategic and well-tuned defense to prevent worst-case outcomes. In a best-case scenario, perhaps you could get the charges dismissed. But you also want to guard against the possibility that your situation could become suddenly and dramatically more legally complicated — and thus more potentially dangerous for you.
For instance, let's say that one of your associates — someone who helped you run a black market ring or who aided in a false billing scheme — committed a felony, such as armed robbery, while under the aegis of your scheme. Depending on what he or she did, you could be criminally implicated in that crime, even if you had no knowledge whatsoever about what he or she was doing!
That's why it's so important to investigate your situation thoroughly — to metaphorically turn over every stone — to prepare for whatever surprises the prosecution throws your way.
Former prosecutor, Michael Kraut, spent years putting Los Angeles fraud defendants behind bars. At one point, he served as Senior Deputy District Attorney for the city. He now uses his extensive connections and good relationships to help his clients develop appropriate, effective defense strategies.