Pasadena DUI Sports News: Erin Henderson, Linebacker for Vikings, Busted for DUI
If you're getting tired of reading Pasadena DUI sports stories about NFL players arrested for driving under the influence, causing accidents, etc., don't expect a break in the action any time soon.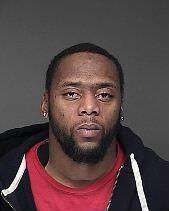 Case in point, Erin Henderson, a middle linebacker for the Minnesota Vikings, was just arrested for DUI in Eden Prairie for driving under the influence and possessing a controlled substance. The Viking's GM, Rick Spielman, called what happened "unacceptable and disappointing." But the team did decide that Henderson could play in the December 1st game against the Bears.
Henderson, fortunately, didn't hurt anybody. But if you do hurt someone while DUI in California, you can be charged according to California Vehicle Code Section 23153, the so called a "injury DUI" code. This elevates standard misdemeanor charges to felony charges.
Nevertheless, the ramifications of the DUI could haunt Henderson and possibly his team as they fight for a playoff spot. Henderson apologized to his teammates and to the Vikings and called the DUI bust "a wakeup call."
Taken in a broader context, Henderson's arrest might indicate that a bigger pathology is at work in the NFL. As this blog and other sources have reported, it seems like NFL players are arrested for DUI on a weekly or even biweekly basis. In most cases (fortunately) these incidents don't lead to injuries. But that's not always the case. Earlier this year, a Dallas Cowboy's football player got into a crash that killed a teammate.
It's interesting to note the association between the spate of DUIs and the number of NFL-related injuries. Nearly a third of all NFL players have been placed on injured reserve at some point during the 2013 season.
Associations are only good for coming up with hypotheses though, so avoid jumping to conclusions. For instance, you could form a hypothesis that playing in the NFL causes brain damage, which makes players more likely to make dumb decisions, like the decision to drive DUI in Pasadena and elsewhere.
But as with any hypothesis, you'd need to test this idea rigorously and scientifically. For instance, reporting or statistics biases could be at work. Perhaps people who are drawn to playing professional football are also drawn to more risk taking in general.
If you or a family member or a friend needs help with Pasadena DUI defense, please connect with the team here at the Kraut Criminal & DUI Lawyers for a fair, thorough case evaluation. Mr. Kraut is an ex-prosecutor and Harvard Law School educated Pasadena DUI defense attorney.

If you have been arrested for a DUI in Pasadena or you are under investigation for driving under the influence in Southern California, please contact Pasadena criminal defense attorney Michael Kraut for 24/7 assistance by phone at (626) 345-1899 or toll free at (888) 334-6344 or online. We're located at 790 East Colorado Boulevard, 9th floor, Pasadena, California 91101.