Oh Man, That's Not Good: Really Sad Los Angeles Lewd Conduct News
This blog is devoted to Los Angeles lewd conduct news. But, for whatever reason, we've been reporting on multiple stories out of Idaho, of all places.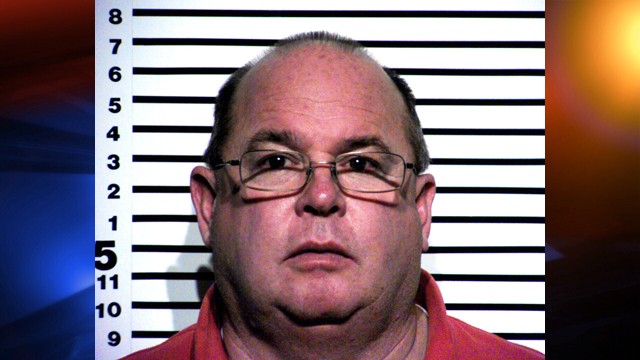 The most recent (and extremely sad/depressing) case comes out of Idaho Falls, where a 57-year-old man, Viggo Robert Madsen, recently got arrested on charges two counts of lascivious and lewd conduct.
Investigators say that, over the past seven months, Madsen engaged in relationships with two 14-year-old girls.
Meanwhile, up in Nampa, Idaho another older man 82-year-old Paul Cotner, has been charged with a lewd conduct with a minor. According to a local sergeant for the Nampa Police Department's Crimes Against People unit, the 82-year-old knew both of his victims and committed the acts back in the summer of 2008. Cotner was taken to a local jail in Canyon County before his arraignment.
Yikes. C'mon, Idaho. Get it together.
If you or someone close to you has been hit with a similar type of charge, such as a sex crime or lewd conduct in Los Angeles charge, you may resent the association with Madsen. Perhaps, for instance, you were caught engaging in lewd action at theater on Hollywood (a la comedic actor Fred Willard). Or maybe undercover police busted you for fornicating in the public bathroom at a beach. While you admit that what you did was inappropriate — and perhaps even illegal — you want people to understand the difference between the charges you face and the newsy, disturbing "sex crime cases" like Madsen's or Cotner's.
You're also achingly aware that — if prosecutors succeed in your case and attach the "sex offender" label to your name — you will have a very, very difficult road to hoe, not just over the next few months or years but possibly for the rest of your life.
When you register as a sex offender, potential neighbors and employers can find out. Even if you manage to explain that there's a "more to your charges than meets the eye (or ear)," most people are not up for an in depth discussion of the nuances of Los Angeles sex crime law.
In their mind: a convicted sex offender is a convicted sex offender, and that's that. People don't have much patience for nuance.
You obviously want to make things right and make reparations to the person that you hurt, if possible.
The team here at the Kraut Criminal & DUI Lawyers can help you understand your charges and build a substantial and legally taught defense. Attorney Kraut is no softy — he actually served as a prosecutor for much of his career and worked as a Senior Deputy District Attorney for the City of Los Angeles. Attorney Kraut understands the Los Angeles defense criminal system thoroughly, and he maintains great relationships with judges, prosecutors, and investigators. He can help you figure out a precise, effective plan to meet your charges in a compassionate and assertive way. Connect with him and his team now to get the insight you need.