Convicted of Los Angeles Medicare Fraud, 37-year-old Tigran Aklyan May Face 10 Years Behind Bars…
Thirty-seven-year-old Tigran Aklyan recently pled guilty to Los Angeles Medicare fraud charges, say officials.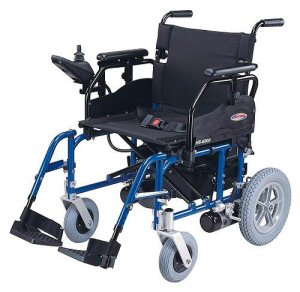 Aklyan, the ex-owner of a San Gabriel medical equipment company, admitted that he conspired to defraud Medicare. He faces a maximum fine of $250,000 on top of a decade behind bars.
Aklyan owned Las Tunas Medical Equipment Inc., a company that sold medical equipment and power wheelchairs. From fall 2007 through spring 2009, Aklyan submitted false claims to Medicare for equipment and unneeded wheelchairs. He submitted over $910,000 in false claims and recouped over $650,000 from Medicare.
According to court documents, Aklyan admitted:
• That he submitted fraudulent claims to Medicare;
• That he paid other clinic owners to give him prescriptions and documentation, so that he could write-off the power wheelchairs;
• That he falsely certified that the claims were medically necessary;
• That he paid for prescriptions, even though he knew it was illegal.
Aklyan is just the latest target of the Medicare Fraud Strike Force, a special group set up in March 2007 to target Medicare fraud in Los Angeles and beyond. So far, the Strike Force's dragnet has dragged in nearly 1,500 defendants, who've allegedly collectively overbilled Medicare to the tune of $4.8+ billion.
Health and Human Services, Centers for Medicare and Medicaid Services, and Healthcare Fraud Prevention Enforcement Action Team (HEAT) collaborate in the ongoing quest to clamp down on fraud and punish those who perpetrate it.
What should you do if you just got charged with Southern California Medicare fraud?
The experienced, adept Los Angeles white collar defense team here at the Kraut Criminal & DUI Lawyers can help you figure out what you're up against and develop an appropriate response to your charges. Mr. Kraut is an ex-prosecutor, and he's won renowned in the Los Angeles defense community for his intelligence, resourcefulness, and deep understanding of the law in practice.