Oakland DUI Drivers Avoid Checkpoints On May 5th
Should people of Irish ancestry complain about planned checkpoints for DUIs in Los Angeles on St. Patrick's Day? In Oakland, California, at least, their protests could have an impact if the local department's actions regarding Cinco de Mayo DUI checkpoints are any indication.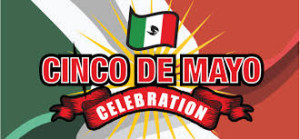 A press release, "Fiesta Time of Jail Time," issued by the Oakland Police Department triggered protests by Hispanic activists, according to various media reports. The release  said that "In the United States, Cinco de Mayo has become synonymous with festive fiestas and salty margaritas…but present-day celebrations often lead to drunk driving–and there's no victory in that." (Cinco de Mayo celebrates Mexico's 1862 victory over France at the Battle of Puebla during the Franco-Mexican War.)
A department spokesperson said the department had received about a half dozen emails and negative comments in social media protesting the language of the release, which was actually drafted by California's Office of Traffic Safety. Other jurisdictions used the same language without any backlash.
But Oakland backed down, apologizing for being "completely insensitive to the cultural holiday." A department spokesperson said that "It's important not to lose focus that our intention is to remind everyone of public safety and, if you are going to be drinking, to designate a sober driver. At the same time, we have to be careful about our language and not use words that can be offensive."
The department said that it would still deploy extra officers to look for DUI drivers but would not use a state grant to pay for the extra DUI checkpoints. Critics of the department's cancellation pointed out that it is normal practice for police departments to issue such warnings around many holidays, including the Fourth of July, New Year's Eve, and St. Patrick's Day.
California Vehicle Code 2814.2 authorizes DUI checkpoints in the state's various jurisdictions.
How should you respond to your recent and disarming charges? Call a qualified Los Angeles DUI defense lawyer (and ex-prosecutor) with nearly two decades of relevant legal experience.