Not So Petty Theft in Los Angeles: Bold Thief Takes Jillian Michaels' Bentley for a Joyride and Leads Police on a Wild Goose Chase
It was a not so petty theft case in Los Angeles: 29-year-old Gerjuan Deshon Harmon broke into reality TV star Jillian Michaels' home in Malibu, pilfered her purse and 2001 Bentley, and then tried to outrun police in the stolen luxury vehicle, only to smash the car, and fight with the cops before getting arrested.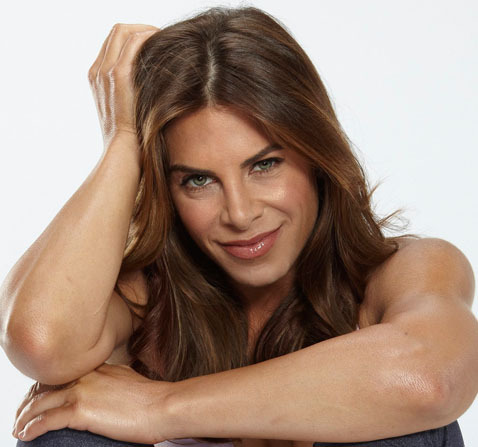 Michaels was home when the burglary occurred and she didn't notice that her luxury vehicle or purse was stolen until the following day. After Michaels reported the theft to police, officers in Burbank found the missing Bentley and chased Harmon, who smashed up the car, fled the wreck, and eventually succumbed to arrest after putting up a fight.
Per the Los Angeles District Attorney's office: Harmon now faces a slew of unpleasant charges, including:
• First-degree burglary;
• Grand theft of personal property;
• Grand theft auto;
• Unlawful driving/taking a vehicle;
• Evading an officer;
• Hit and run;
• Resisting an executive officer (two counts)
On an even worst note for Harmon, the defendant also has multiple prior convictions, including felony burglary, Los Angeles petty theft, and receiving stolen property. All told, Harmon can face over two decades behind bars for everything he did.
The moral: Do not take your Los Angeles petty theft charge (or any count) lightly
Part of what's likely going to complicate Mr. Harmon's situation – in addition to the fact that he resisted arrest and fought with the police who tried to apprehend him (never a smart move) – is that he has prior convictions. Even if you just get busted and convicted of shoplifting in Los Angeles, that misdemeanor can stay on your record and make your life infinitely (or at least significantly) more challenging if/when you ever get arrested and charged again.
For instance, say you get convicted of stealing a $200 pair of jeans from Nordstrom's or somewhere. You might deal with the consequences and then move on with your life. Several years later, you and your friend go on an adventure and steal a watch from a store – a crime worth significantly less than $400. If you're caught, you could face a second Los Angeles petty theft charge and wind up with a felony count! A conviction can then lead to a year + jail sentence and impact your life negatively for decades to come.
The beginning of your solution
A respected Los Angeles petty theft criminal defense lawyer, like Michael Kraut of the Kraut Law Group, can help you make sense of what you might face and respond in an effective fashion. Attorney Kraut is a Harvard Law School educated attorney with a terrific reputation and the compassion and skills you need to make progress.