$7 Million in Los Angeles Medicare Fraud Verdict: How Much Will You Have to Pay?
51-year-old Camillus Ehigie, a Nigerian owner of a Southland medical supply company, has been ordered to pay $7 million, after being convicted of Los Angeles Medicare fraud charges.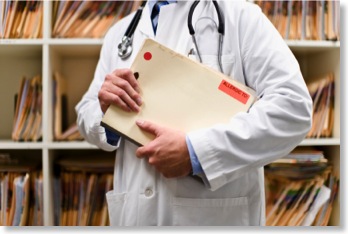 U.S. judge Stephen Wilson also sentenced Ehigie to 42 months in a federal prison for his attempt to bilk Medicare out of $20 million. Together with 49-year-old Evans Oniha of Rancho Palos Verdes, Ehigie had operated a home health agency, Prosperity Home Health Services, Inc. and another company, Caravan Medical Supplies.
In 2011, Oniha was convicted of four Los Angeles healthcare fraud counts, one count of conspiracy to commit healthcare fraud, and another count of making false statements. Oniha was hit with an eight-year prison sentence back in February and compelled to pay a significant portion of the $7 million restitution. According to prosecutors, Oniha and Ehigie attempted to con Medicare by hiring outside marketers to solicit information from beneficiaries. They then leveraged fraudulent prescriptions and medical equipment documents to bill the federal government for services never provided.
What Oniha and Ehigie's legal troubles can teach you, if you're facing similar charges of Southern California crime, insurance fraud, etc.
Understand that the Obama administration has a track record of taking healthcare fraud ultra seriously. The government is in a relatively punitive state of mind. Officials want to reduce corruption and waste. The struggling economy has led to a push to maximize existing resources. Thus, you need to prepare for a possibly difficult legal battle, even if you only committed a minor crime (or participated as an associate in someone else's scheme).
Another thing to keep in mind is that you may not even be aware of all the laws that you violated – or that your associates violated. Healthcare fraud schemes tend to form in an ad hoc fashion. Their designs evolve over time, as perpetrators learn what works and aim to do more of that.
You may also be unaware of actions that your associates or conspirators did that could redound to impact your legal situation and potentially net you a longer jail sentence, steeper fines, and other problems that could persist in your life/career for years or decades.
The experienced medical fraud defense team at The Kraut Criminal & DUI Lawyers has the resources, skills, and track record to provide the mission-critical assistance you need now. Attorney Kraut is a Harvard Law School educated ex-prosecutor who understands what it takes to build an effective defense to complicated white collar Southern California criminal charges.