Not a Good Situation: 35-year-old Mom Hit with Nearly a Dozen Lewd Conduct Charges and Could Face Life Behind Bars
The trickiest things about facing a Los Angeles lewd conduct charge (or sex crime charge anywhere) is breaking the news to friends and family.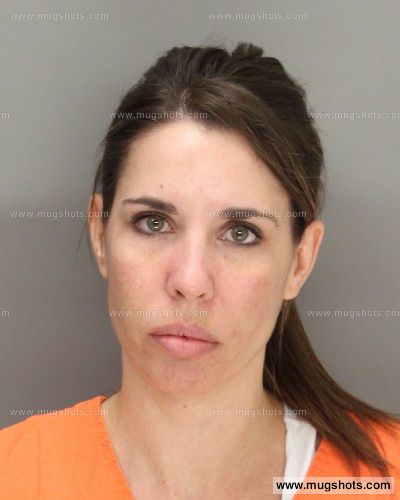 A criminal charge is always embarrassing and unpleasant to discuss. But some charges are worse than others. Consider, for instance, the very serious charges facing 35-year-old Courtney Reschke. She stands accused of making illegal sexual contact with eight different teenage boys. All told, she faces 20 criminal counts, including 11 lewd conduct charges. In the state of Idaho, a lewd conduct charge with a minor can be punished by a lifetime behind bars.
Here's the sordid story, courtesy a local Idaho TV station, KBOI.
Police arrested Reschke back in November, after she allegedly provided alcohol to a bunch of 14- and 15-year-old boys — friends with her oldest son — and had sexual conduct with many of these young teens. A grand jury indicted her in December on 20 counts, including the lewd conduct charges as well as charges of sexual abuse and of dispensing alcohol to minors.
Reschke is being held in a local jail on a bond of $750,000. Prosecutors accuse her of plying the young boys with alcohol and then engaging in sexual activities with them. Per court testimony, she also has two other children — ages 5 and 10 years old — who were at home when the alleged behavior took place. After the arrest, the children were taken into custody by the Idaho Department of Health & Welfare.
The story is obviously quite disturbing and tragic on many levels.
Who knows why certain people lose their inhibition and commit sex offenses in Los Angeles, Idaho, and elsewhere?
Undoubtedly, the reasons range from neurobiological to cultural to psychological. Unfortunately, we live in an extremely judgmental society. If you or a loved one stands accused of similar charges — hopefully milder charges but serious ones nevertheless — you might be conflicted about to do to exonerate yourself or at least reduce the chances of unfair punishment.
Although your charges may seem monolithic — in the sense that they present a singular challenge to your freedom and life — your problems are no doubt diverse, and they likely touch upon every area of your life.
To make sense of what you have gone through and to develop the most articulate and powerful response to the charges, get in touch with the Kraut Criminal & DUI Lawyers today for a free consultation.
Attorney Kraut is a compassionate, resourceful Los Angeles lewd conduct defense lawyer with great connections and a kind and empathetic manner.