No More Los Angeles Petty Theft Charges for Lindsay Lohan: Prosecutors Drop Case against Actress
Did Lindsay Lohan perpetrate theft in Los Angeles and add yet again to her litany of brushes with the law?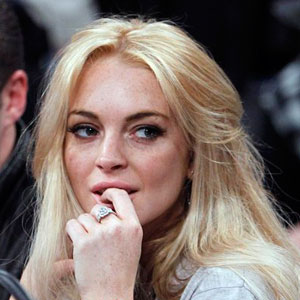 We'll never know, since the Los Angeles Police Department has now closed a case against her, after prosecutors abandoned the idea of filing charges. News reports noted that detectives at the LAPD wanted to chat with Lohan about an event that occurred on August 18th, in which a credit card, cash, and some sunglasses were swiped from a home in the Hollywood Hills.
One of the victims, millionaire Sam Magid, apparently had a long-term relationship with Lohan. Prosecutors encountered trouble because eyewitnesses refused to cooperate, and the victims also did not want to go through the hassle of prosecuting, for whatever reason. Out of possibilities, the LAPD basically gave up: good news for Lohan, whose acting career has taken a backseat to her tabloid exploits – most famously her 2007 Los Angeles DUI and probation violations, which this blog and other media sources covered at length.
Victims at the Hollywood home woke up around 7:45 in the morning on August 18th upon hearing someone breaking into the master bedroom. Alarmed, they searched for the break-in artist. They saw a man, Gavin Lawrence Doyle, standing outside the home. He fled, and LAPD officers came to investigate and found that the above items and cash had been pilfered.
Coincidentally (or not), according to one witness, Lohan appeared at the home to speak with Sam Magid at 2:00 am that same day to question him whether he was hanging out with "some other girl."
If you've been arrested for a Los Angeles grand theft or petty theft charge, you, too might need to strategically respond to allegations. Even if the charges against you are pretty simple and straightforward, your optimal defensive strategy may be neither simple nor intuitive.
Get in touch with the aggressive, practical team at the Kraut Law Group today to understand your rights and possibilities to fight your charges. Mr. Michael Kraut is a former prosecutor; he can leverage his experience and connections to help you put up very stiff legal resistance.