Los Angeles Medicare Fraud News Alert: Scheme Out of Pennsylvania Has Seniors Livid
If you or a loved one has been arrested for Los Angeles Medicare or Medical fraud, odds are that what you did (or allegedly did) pales in comparison to what four Pennsylvania men have been accused of doing. Last week, Ross Rabelow, Thomas Muldoon, Bruce Cherry, and Robert Lerner were hit with multiple criminal charges pursuant to accusations that they victimised 218 Pennsylvania seniors. Prosecutors allege that many of the victims lived alone and were very elderly – 83-years old was the average age. The Attorney General's Insurance Fraud Section and Elder Abuse Unit called the scheme "Operation False Comfort," and investigators painted a vivid and disturbing picture about what went on: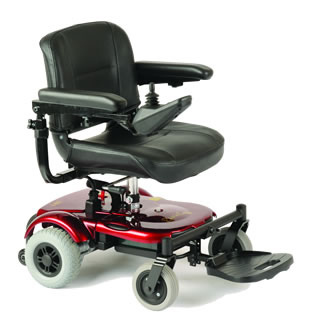 • Seniors were often encouraged to cancel actual insurance policies to purchase bogus long-term healthcare;
• More than two-thirds of all the checks written to American Comfort (one of the defendant's companies) were used to pay salespeople and the owners, while only 3% of the company's money was used to provide services;
• The defendants allegedly approached seniors at their homes, unannounced, and made sales presentations;
• Victims were urged to buy many different contracts with overlapping services, confusing rules, etc. They were also encouraged to pay for duplicate services.
• Attorney General Linda Kelly said "victims' requests for assistance were often ignored, delayed, discouraged or minimized in a concerted effort to avoid providing any service."
• Victims were also encouraged to buy bogus home safety products from a company called Global Service — run by Muldoon.
All in all, it sounds like a sad state of affairs – particularly for the victimized seniors and their families.
Of course, it's easy in cases like these to demonize the defendants – to lose all sense of compassion and perspective. Often, seemingly "black and white" cases are more nuanced than news reports disclose. Even in cases involving truly reprehensible actions – morally or legally speaking – defendants are entitled to fair legal representation. And compassion is needed to help everyone involved heal and recover from the experience.
Michael Kraut, a former city prosecutor who has won wide acclaimed for his Los Angeles criminal defense firm, The Kraut Criminal & DUI Lawyers, can help you come to terms with the legal crisis facing you and your family. Whether you stand accused of Los Angeles Medicare fraud, insurance fraud, or any other Southern California white-collar crime, Attorney Kraut and his team can help you succeed.