Los Angeles Petty Theft Defendants: What You Can Learn from Theft of Amy Winehouse's Wedding Dress
You've been recently arrested and booked on charges of petty theft in Los Angeles. Whether you pilfered a few bottles of Tide from a CVS or Walgreens or stole a small piece of jewelry to pawn or give away as a gift, you may or may not be taking your legal situation seriously.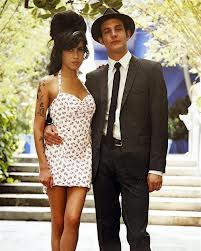 On the other hand, you understand that you're in trouble. If convicted of a misdemeanor theft crime in Southern California, you could face disaster if you ever get arrested and convicted again. Just two convictions of Los Angeles petty theft – even separated by years! – allows prosecutors to hit you with a felony, which could land you behind bars for over a year.
In the short-term, you could also face substantial and immediate problems, such as a steep fine, public humiliation, and even jail time. And that's not even counting the indirect fallout. For instance, perhaps you stole from your employer, in which case you'll likely get fired. If it takes you another three months to find a new job, that means that you'll "miss out" on three months worth of wages – which could add up to thousands of dollars and indirectly lead to even more problems, such as credit card debt, creditor harassment, and on and on.
On the other hand, you may not be aware of the full import of what you did (or allegedly did).
To put your case into context, consider a recent story out of England. The estate of the late Amy Winehouse – a jazz singer best known for her anti-addiction-therapy single "Back to Black" – claims that someone stole the wedding dress that Amy wore to her 2006 betrothal to Blake Fielder-Civil. The thief also snatched a cocktail dress that Amy wore once on a British television show.
Obviously, the value of those items significantly exceeds the limit for Los Angeles petty theft. And as you probably know from reading this blog, Los Angeles grand theft charges pack a more substantial legal punch.
But the story also indicates that the theft of small, personal items can lead to an outsized and emotional reaction, both from the victim and from the community at large. It's one thing to steal a bottle of Tide that no one really cares about. It's another thing to steal a little child's teddy bear or an elderly woman's golden pendant that holds a picture of her late husband.
The moral is: you likely need help understanding what's happened to you and minimizing your possible punishments. Connect with Southern California criminal defense attorney Michael Kraut today to understand what you can do to help your situation and defend appropriately.