Los Angeles Petty Theft and Battery Charges for Rob Kardashian
Rob Kardashian's Los Angeles petty theft and battery case has earned him time in the limelight, but odds are that his spotlight-hungry sisters are not particularly jealous.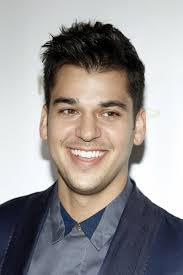 In March, Kardashian — the youngest child of Kris Jenner and lawyer Robert Kardashian — allegedly swiped camera equipment from a photographer in the parking lot of a West Hollywood gym. Per reports, he was retaliating for her attempt to take shirtless pictures of him. He allegedly grabbed the memory card from the camera and told that he would pay for the card later.
According to celebrity news sources, Rob was undergoing a weight loss program, which might have explained why he wanted to keep the shirtless pictures out of the news. Andra Vaik, the photographer, subsequently sued the reality star.
Per the Huffington Post, the former Dancing With the Stars contestant "removed [Valk's] camera's memory card, threw the camera back at plaintiff and left… stating 'I will pay when I see you.'" The suit also says that Vaik was both "struck on the face and suffered severe contusions on her arm and chest, as well as damage to her property."
Her attorney told TMZ: "while this case is still in the preliminary stage, it is clear from our investigation that Robert Kardashian's violent behavior and his use of force towards Ms. Vaik was simply unjustified."
For his part, Kardashian has countered that the photographer trespassed, and that she had been lurking in a private garage.
One lesson this tawdry tale teaches us is that petty theft charges often come "bundled" with other Los Angeles criminal charges, such as assault, robbery, domestic violence charges, etc.
To build an effective defense, you need to address the entire universe of charges – not just the petty theft charges. Doing so is not necessarily intuitive work. But you don't have to develop your defense strategy and manage the situation on your own.
A Los Angeles theft defense lawyer from the Kraut Criminal & DUI Lawyers would be happy to talk to you about your case, so that you can take judicious next steps. Attorney Michael Kraut spent over 14 years as a prosecutor of Los Angeles criminal cases, prior to becoming a criminal defense attorney. He and his team can give you the effective, grounded guidance you need to deal with your theft charges and get your life back on track.