Los Angeles Petty Theft? 18-year-old Who Pilfered Mango Could Be Hit with a Felony!
If you stole a mango, Lipton Ice Tea drink, and a pack of candy — a total of $3.67 worth of goods — do you think prosecutors would hit you with a misdemeanor Los Angeles petty theft charge … or a felony?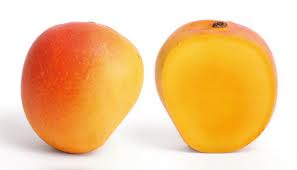 The answer is not so obvious!
If walked out of the grocery store or convenience store with your "five finger discount," then got caught, and then calmly admitted what you did — you'd probably get tagged with just a misdemeanor. That's still a big charge. But you won't wind up behind bars for over a year for it.
On the other hand, if — like an 18-year-old man from Mountlake Terrace recently did — you push the manager who tries to stop you, you could be charged with robbery as well as misdemeanor theft and land a felony charge.
All for trying to snatch a snack worth far less than a movie theater ticket.
According to local reports, this situation unfolded on a recent Monday night at the 23000 Block of 56th Avenue in Mountlake Terrace. The suspect tried to exit with his pocket stuffed with a mango. A manager moved to detain him. The suspect tried to escape, pushing the manager into a nearby stand. A bystander tackled the thief and pinned him on the ground, until the police showed up. Police found that he had a mango in his right pocket with a barcode sticker on it.
He reportedly did not cooperate: he gave a fake name and made disturbing comments like "bang bang" to the police.
The broader point is that his actions AFTER detainment will likely be the most problematic for him, legally speaking. As a local police commander, Doug Hansen, put it: "it puts him in a soup that's going to be hard to get out of. Being charged with a felony is a real life changing event."
The National Association of Shoplifting Prevention – an organization that tallies shoplifting events – says that over 550,000 incidences of shoplifting happen every day in this country. Every year, retailers lose approximately $13 billion from these minor crimes.
So what should you do if you're in a similar situation?
Whether you're facing a simple misdemeanor theft charge or a more complicated set of charges – perhaps also including robbery, assault, fighting with the police, etc – you deserve a fair defense.
Former prosecutor and Harvard Law School educated Los Angeles defense attorney Michael Kraut and his team at the Kraut Law Group can position you to defend against your charges intelligently and effectively. Connect today for a free consultation with Mr. Kraut, and get on the right track.