Chris Parker's Blockbuster LA Weekly Story on Los Angeles Medicare Fraud (Part 1 of 2)
The Los Angeles Weekly recently ran a fantastic, compelling, and extremely disturbing story on Medicare fraud in Los Angeles and beyond. Entitled: "How Medicare fraud became the nation's most lucrative crime," the story blisteringly attacks a system of corruption that's so deep and so diverse, it's almost unbelievable.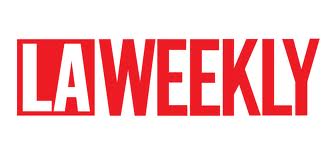 It's no secret that healthcare fraud in Southern California and beyond costs taxpayers $100 billion a year (some say that figure is as high as $300 billion). The Obama administration has clearly made it a priority to crack down on fraud, and the new awareness of the problem has undoubtedly led to improved policing.
Right?
Not so fast.
As Parker writes: "think of the Medicare program as a bank that never bothered to buy a safe. Everyone from HMOs to drug dealers has been caught robbing it time and again, stealing the kind of money that makes the sequester look like pocket change. While the credit card industry uses data mining techniques to flag fraud within minutes, CMS [Center for Medicaid and Medicare Services] has allowed the most obvious cons to run for years, rarely the wiser."
Parker's article touches on story after story of fraud that should disturb anyone with a conscience. As someone who's under investigation — or who has been charged with a Southern California white collar crime — you, too, would undoubtedly find this report disturbing.
Among the highlights, Parker talks about:
• The awful saga of Houston Riverside General Hospital, which "decided to cauterize the wound [of losing $10,000 a day] with the hot poker of fraud" and found itself buoyed, time and again, by high placed friends, such as a major Texas congresswoman.
• The article also touches on the Scooter Store incident – we reported on this major fraud out of Houston a few weeks ago. The Scooter Store was brazen enough to advertise on TV. The company promised motorized wheel chairs at very little cost (thanks to the help of the federal government!) and allegedly overcharged the government by nearly $90 million. But the company managed a settlement so lenient that it got away paying just a quarter of that amount.
• Parker also talked about the Los Angeles healthcare fraud of Armen Kazarian, the so-called "kingpin of Los Angeles' Armenian mob," who set up a vast network of fake clinics and docked Medicare for $163 million before the FBI stopped him and arrested several dozen "henchmen" involved in the crimes.
Placing Your Healthcare Fraud Charges in Context
For help organizing and developing a powerful defense to your charges, connect with a Southern California white collar crime lawyer at the Kraut Criminal & DUI Lawyers. Mr. Kraut is a highly respected ex-prosecutor who worked in the Deputy District Attorney's office before switching to represent criminal defendants.