Los Angeles Medicare Fraud Bust Nabs a Man of God. What is Our World Coming to?
Last Tuesday, a jury convicted Pastor Christopher Iruke in a multimillion dollar Los Angeles healthcare fraud case. Iruke, an employee, and Iruke's wife were nailed on charges of healthcare fraud and conspiracy to commit fraud for devising and carrying out a scam that bilked Medicare for $14 million.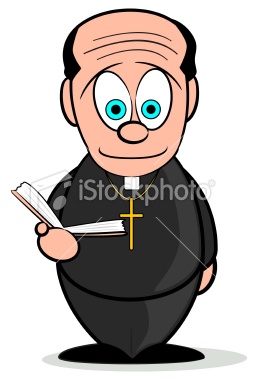 A story last week in the Los Angeles Times painted a vivid picture of Iruke's last moments before his arrest. As federal authorities zeroed in on his fraud ring, the pastor of a South LA storefront church started to "shove pages upon pages of incriminating evidence into a shredder until the machine overheated. He then stuffed papers into the toilet and tried flushing his problems away…the documents linked him to bogus prescriptions for power wheelchairs for which he billed the government about $6,000 a piece, prosecutors alleged."
Prosecutors said that the pastor collected about $6.6 million in reimbursements from the false claims (out of $14.2 million in claims filed) and that "the money funded a lavish lifestyle, including several luxury cars, international travel, and about $0.5 million remodeling on his Baldwin Hills home."
So this story has touched nerves on many levels. First of all, no one likes to read about these blatant cases of South California Medicare fraud, Los Angeles insurance fraud, Burbank identity theft, and the like. Even if you participated in a scam, you recognize that these crimes corrode our social contract.
We also expect clergy members to adhere to a higher moral standard. So when we read about pastors allegedly bilking Medicare out of millions of dollars to furnish their homes, buy fancy cars, and travel abroad, we get righteously riled up.
This kind of ire can be a double-edged sword. Especially if you've been falsely accused of a crime like Medicare fraud – or even if you did commit a crime – the fallout can be difficult to manage. People who once trusted you may now scorn you. You might even have trouble relating to friends and family members. The path to redemption (so to speak) may be complicated. But an experienced Los Angeles Medicare fraud defense attorney will help you figure out what to do. Connect with former prosecutor and Harvard Law School-educated lawyer Michael Kraut to get a free, systematic, and strategic evaluation of the possibilities for your defense.