Long Beach Police Investigating 5 Murders in this Southern California City
A homeless encampment in the City of Long Beach was rocked this past weekend when 5 bodies were found murdered. The victims all were homeless people who lived or frequented underneath a busy freeway were shot to death.
One of the major problems is that the first heavy rain of the season may have washed away important evidence from the killings of the three men and two women. The area is not one of the best neighborhoods in the city. Often the area is used for narcotics sales.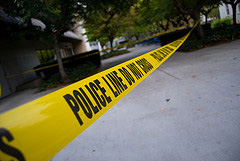 Once arrested the suspect(s) will face murder charges and most likely the special circumstances of multiple murder, making the punishment potentially the death penalty. The person or persons who might have committed this crime should hire a Los Angeles Violent Crimes defense attorney. Early retention of an attorney is a must when facing these types of charges. There may viable defenses and witnesses. The longer the delay in hiring an attorney, the greater the chance the evidence will be lost or vanish.