Los Angeles DUI and Drug Crime News Update: Governor Brown Vetoes Reduced Penalties for Drug Possession Offences
A political move could have powerful implications for your Los Angeles DUI or drug crime offense.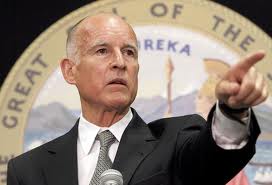 Governor Jerry Brown recently vetoed legislation that would have reduced penalties for people arrested for possessing heroin or cocaine. The proposed legislation would have transformed those charges from felonies to misdemeanors.
The current law – and future law, thanks to the veto – requires simple possession of heroin or cocaine to be charged as a felony punishable by up to three years behind bars. SB 649, the proposed bill – would have reduced the Los Angeles criminal charge down to what's known as a wobbler – a crime that can be prosecuted as either a felony or a misdemeanor, depending on circumstances.
Kim Horiuchi, a lawyer for ACLU, expressed her organization's displeasure with the veto: "Gov. Brown has rejected… modest reform that would have helped end mass incarceration in this state… Brown remains inexplicably opposed to meaningful sentencing reform."
Not every group wanted reduced penalties. The California District Attorneys Association, for instance, fought SB 649. That group released a statement saying "most would concede that drug addictions destroy lives and families, and are damaging to society… minimizing the consequences of addictive and destructive behavior does not make it less addictive or destructive."
While Governor Brown did oppose this particular piece of legislation, he said that he remained open to supporting other changes to the state's criminal justice system.
Many statistics suggest that this system could definitely use some reform. A Human Rights Watch report from 2009, for instance, found that African Americans in California are arrested for drug possession crimes at a rate that's three times the rate for whites. And new research into the nature of addiction suggests that many conventional approaches may not be particularly effective.
Fortunately, you do not have to fix the system yourself. You just need to get a handle on your own Los Angeles DUI or drug crime charges. To that end, consider working with Attorney Michael Kraut of the Kraut Law Group. Mr. Kraut is a former prosecutor who spent at least 14 years working in the capacity of Senior Deputy District Attorney for Los Angeles.

If you have been arrested for a crime in Los Angeles, please contact Los Angeles criminal defense attorney Michael Kraut for 24/7 assistance by phone at (323) 464-6453 or toll free at (888) 334-6344 or online. We're located at 6255 Sunset Boulevard, Suite 1520, Los Angeles, California 90028.