Lewd Conduct in Burbank Fiasco: Should Director Terry Richardson Be Punished for Creating Miley Cyrus's Explicit New Video?
The crime of lewd conduct in Burbank is a serious offense. Your penalties can include jail time, probation and a lifetime "sex offender" label, which can make it difficult, if not impossible, for you to find good work, secure loans and lead a normal life.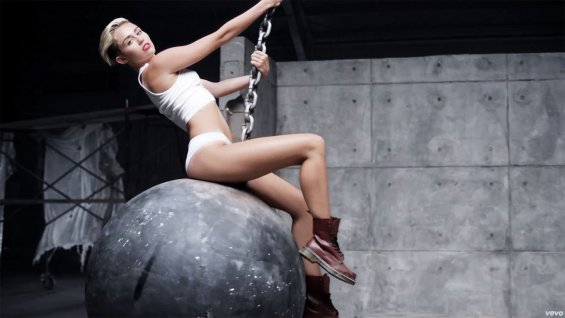 In that context, consider the case of Director Terry Richardson, a 48-year-old fashion auteur — the creative visionary behind Miley Cyrus's recent much-buzzed-about video, Wrecking Ball. The Hannah Montana icon is featured licking a hammer in a very sexually provocative way – and the video also shows the former child star weeping. It's quite a disturbing juxtaposition.
But did Richardson cross the line? Should he have put images of Miley Cyrus wearing a sexy white tank top and appearing to lick his face (while in her underwear) on the web? While few people have suggested that Richardson did anything outright illegal in the making of the Wrecking Ball video, the director has come under fire, repeatedly, throughout his career for creating skeevy material and for acting badly behind the scenes.
Rie Rasmussen, a Danish filmmaker, told the New York Post that he warned Richardson "What you do is completely degrading to women." A former 19-year-old model, Jamie Peck, disclosed some very disturbing allegations against Richardson: "I'm not sure how he maneuvered me over to the couch, but at some point, he strongly suggested I touch his terrifying penis."
Richardson has defended himself in the press against such allegations – including one allegation that he once did a fashion shoot while totally naked and waving his penis around.
So what are the implications, if any, for your Southern California sex crime or Burbank lewd conduct defense?
First of all, appreciate the following. Richardson may stand accused of doing nasty things on his shoots. But no one has outright accused him of a crime, such as trying to sleep with an underage girl. That line may seem fine. But once you cross it, you can be subjected to serious criminal penalties.
Stuff that many people would consider "creepy" — such as, perhaps, a 48-year-old man dating a 19-year-old woman — may not be illegal. But the law is a law. The law sets boundaries. If you break those boundaries – or if you stand accused of breaking those boundaries – prosecutors will take your situation very seriously.
To that end, consider getting in touch with an experienced, accredited, very respected Burbank lewd conduct defense lawyer, like Michael Kraut of the Kraut Law Group. Mr. Kraut is a former city prosecutor (Senior Deputy District Attorney) with excellent contacts and a track record for getting great results in complex cases.

If you have been arrested for a crime in Burbank, please contact Burbank criminal defense attorney Michael Kraut for 24/7 assistance by phone at (818) 563-9810 or toll free at (888) 334-6344 or online. We're located at 2600 West Olive Avenue, 5th Floor, Burbank, California 91505.