Did Justin Bieber Hit and Kill a 7-year-old While DUI? (The Anatomy of a Viral Rumor)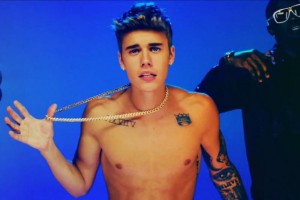 As this Los Angeles DUI blog (and an infinite number of other sources) reported: last month, pop singer, Justin Bieber, got arrested in Miami for DUI. Beiber had been drag racing a fellow 19-year-old musician.
The news covered the story extensively, so there's no need to rehash the details. However, in the wake of the arrest, a viral rumor spread suggesting that Bieber had hit and killed a 7-year-old boy while DUI. One fake headline making the rounds read: "Breaking News: Justin Bieber did it again!! This time it's over … DUI."
This message made the round weeks after police stopped Bieber and accused the Canadian pop star of racing a rented Lamborghini at reckless speeds after consuming antidepressants, beer, and marijuana.
Unfortunately, the Beiber hoax caused big computer problems. Unlucky users who clicked on a link to watch a video about the story met with a nasty surprise. Instead of downloading a video, they downloaded a virus, which grabbed their personal information and passed it to criminals.
Here's what's interesting about this rumor story. It illustrates the bizarre, web-related drama that DUI arrests can create. Odds are that your arrest won't give rise to ridiculous online hoaxes. However, your DUI mug shot may get circulated widely on the internet. This can cause reputation management problems. Now, whenever someone Googles your name, your mug shot may pop up immediately in the search engine results. This is embarrassing. It can also cause you trouble when you start a relationship, apply for a loan, or try to land a job.
Preparing for odd eventualities is critical.
There is only a five percent chance that a DUI case will go to jury trial. Most other cases will be dismissed or settled way before this happens. But you still need to approach your defense as if you might ultimately plead your case before 12 jurors.
What if that happens?
First, the jurors will listen to witnesses for the prosecution. Then your lawyer will cross-examine. Then lawyers will review evidence, and both attorneys will make closing arguments. Next, the jury will deliberate and decide whether you're "not guilty" or "guilty." The jury can be "hung," if the jurors cannot come to unanimous agreement. Even if you're found guilty, your DUI attorney can try to convince the court to overturn the verdict and either dismiss the case or have it retried.
The point is that excellent preparation is essential. Harvard Law School educated former prosecutor, Michael Kraut, and his legal team, can help you build a sound Los Angeles DUI defense.

Have you been arrested for a DUI in Los Angeles? If so, please contact DUI defense attorney Michael Kraut at (323) 464-6453 or online. Our building is located at 6255 Sunset Boulevard, Suite 1520, Los Angeles, California 90028.