Indictments and Guilty Pleas in Major Southern California Fraud Cases
The Wall Street Journal reported on May 21st that a major real estate developer, Anthony Symmes, has pled guilty to charges of Southern California fraud – and seven other people have been indicted on similar charges. The 59-year old Symmes is the most prolific house builder in the Chico region, and he is alleged to have developed a scheme to sell over 60 houses to earn illegal profits. In addition to the money laundering count, Symmes pled guilty to Southern California mail fraud. The developer has paid $4 million in restitution already into a US Treasury account, and he is cooperating with investigators who are looking into Southern California mortgage fraud charges against another area magnate, Garret Gilliland.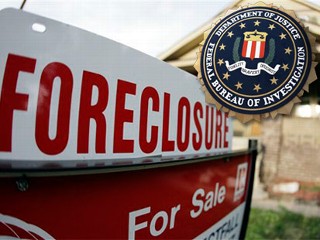 The Wall Street Journal also reported that Sacramento resident, Eric Mortenson, along with two men from Las Vegas, have been indicted on Southern California wire fraud charges in conjunction with a scheme to illegally flip properties for resale. The defendants could get up to two decades in jail if convicted.
Lastly, four Redding, California residents were charged with a smattering of Southern California fraud charges, including money laundering, mail fraud, and conspiracy to commit mail fraud. If convicted, they can face fines of up to $0.25 million as well as 30 years in jail.
Southern California white-collar crimes are taken very seriously by the court system. Different penal code sections cover different crimes, and these cases can often get very complicated and technical. Consider, for instance, that perjury is covered by Penal Code Section 118, mail theft is covered by Penal Code Section 530.5(e), and receiving stolen property is covered by Penal Code Section 496(a). Often, these cases involve extensive paper trails, numerous parties, allegations and counter allegations, and both subtle and glaring violations of business ethics and the law.
To that end, if you or a family member has been charged with Southern California fraud, conspiracy to commit fraud, or any other kind of white-collar crime, you need an attorney who has the wherewithal, skills, and experience to develop an effective strategy for you.

Attorney Michael Kraut of the Kraut Law Group can provide a no obligation consultation regarding your Southern California white-collar crime matter. For nearly a decade and a half, attorney Kraut served as a Deputy District Attorney for Los Angeles prosecuting crimes like fraud and DUI. Now that the Harvard Law School educated attorney Kraut represents defendants, he leverages his knowhow of the system, good relationships with prosecutors and judges, and deep understanding of applicable law (in theory and in practice) to get superior results for his clients.