Glendale Medicare Fraud Ring Busted – 17 Accused, Including Glendale Doctor and San Marino Pharmacist
According to a October 28th report in Los Angeles Times, 17 people, including a pharmacist and physician, have been accused of Medicare and Medi-Cal fraud for participating in a sophisticated psychiatric drug recycling ring that bilked benefits programs out of millions of dollars and compelled the government to pay multiple times for the same stolen pills.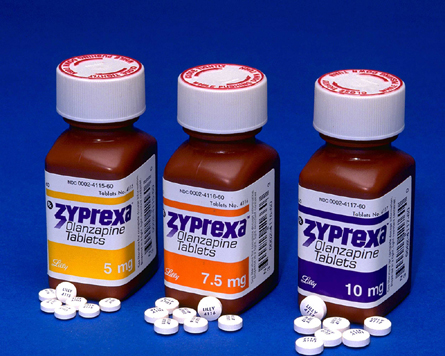 Apparently, so-called "runners" in the ring would obtain Medicare beneficiary cards illegally, either by buying them outright from Medicare and Medi-Cal recipients or by stealing them. Then they would use these cards to obtain prescriptions for expensive antipsychotic agents, like Zyprexa and Seroquel. According to q criminal complaint filed in U.S. District Court in Los Angeles last Thursday, the scam was sophisticated, intertwined, and quite organized.
After the runners filled the prescriptions and billed for them, they would then funnel the drugs back to the pharmacies that provided the drugs in the first place. Those pharmacies would then repackage, re-label and dispense the drugs, often to ring members using stolen Medicare cards.
17 defendants have been accused of bilking Medicaid and Medi-Cal of $7.3 million. (Medicare officials suggest that the loss to the program may significantly exceed the $7.3 million figure.) A Deputy Administrator for the Medicare program, Peter Budnetti, told the Los Angeles Times; "this is organized. The allegations… speak to much broader kind of activities that sweeps a lot of people into it."
Regular readers of this Los Angeles white collar crime blog might recognize that this story in many ways "rhymes" with other stories that we've covered about Los Angeles Medicare fraud, Los Angeles identity theft, and Southern California credit card fraud.
Why are the same kinds of cases iterating themselves? What's driving the trend?
Perhaps the structure of the Medicare program itself is to blame. Some policy analysts blame the complicated and loophole filed Medicare Part D prescription drug benefit portion of the Medicare program for creating "low hanging fruit" for fraudsters and scam artists.
In any event, if you or someone you care about has been arrested on similar Medicare or Medi-Cal fraud charges, the team at the Kraut Criminal & DUI Lawyers can help. Michael Kraut is an experienced former prosecutor who has a Harvard Law School education and close connections with local prosecutors. He has the wherewithal, resources, and sophisticated understanding of the prosecutorial system to get you positive results.