Glendale DUI Consequences – The Fall Out Can Haunt You: Just Ask TN State Rep Curry Todd.
What are the consequences of driving under the influence in Glendale?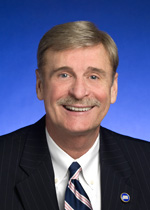 The short answer is: they depend on the intimate, specific details of your case. In general, however, they can be surprisingly profound and long-term, even if you successfully "beat the charges."
Witness the recent high profile DUI arrest of Tennessee republican representative Curry Todd, who was stopped in Nashville on October 11th and charged with DUI, after he failed a roadside sobriety test. What made Rep Todd's case so newsworthy? Two things:
1. He had a loaded 38-caliber gun in his car.
2. As a state lawmaker, he sponsored legislation designed to loosen laws that prevent people from bringing handguns into bars. So the "hypocracy factor" clearly played a role in the media blitz surrounding his arrest.
So what are the long-term consequences for Representative Todd?
Hard to say at this point. Last week, he surrendered his chairmanship of the Tennessee House State and Local Government Committee, which dealt with most of Tennessee's alcohol bills and a huge variety of other proposals. Representative Todd stopped short of resigning his legislative seat. And he did not address his arrest, while attending a meeting of the Physical Review Committee, nor did he talk to reporters about the arrest after the session.
Representative Todd's ordeal is not over. But his experience already can teach us some crucial lessons about the consequences of driving under the influence in Glendale and elsewhere.
On the one hand, the law spells out some scary and real punishments for convicted DUI drivers. These include: jail time, driver's license suspension, mandatory alcohol education classes, strict probation terms, mandatory installation of a device called an IID (Interlock Ignition Device), which prevents you from driving if you've consumed any alcohol recently, and other sundry penalties such as court costs and fines. These penalties should be more than enough to scare drivers into avoiding driving under the influence in Glendale. But more insidious costs may lurk under these primary punishments.
For instance, your insurance rates may spike in the wake of your DUI arrest/conviction. If your premiums go up several hundred dollars and stay elevated for several years, you are talking about several thousand dollars of fallout from the DUI. And then, you must consider the smaller term "stuff" that can complicate your life, frustrate your career and erode your support even from friends and loved ones.
The best way to respond is to build a smart and strategically focused defense ASAP. Glendale's Kraut Criminal & DUI Lawyers (121 W Lexington Dr, Glendale, CA 91203 Phone: (818) 507-9123) can help. Managing Attorney Michael Kraut is a former prosecutor (Senior Deputy DA) with a Harvard Law School education and a compassionate, strategic perspective on Glendale DUI defense law.

If you have been arrested for a DUI in Glendale or you are under investigation for driving under the influence in Southern California, please contact Los Angeles criminal defense attorney Michael Kraut for 24/7 assistance by phone at (323) 464-6453 or toll free at (888) 334-6344 or online.