Celebrity Long Beach DUI News Blotter: Can Survivor Star Survive Her Los Angeles DUI Charge?
Last Sunday, 25-year-old Semhar Tadesse was arrested for DUI after allegedly blowing through a red light. Blogs and major media who cover stories like celebrity DUI in Long Beach (and elsewhere in the Southland) reported that the former "Survivor" contestant blew a BAC reading of 0.14% — nearly twice the limit for Long Beach DUI, pursuant to California Vehicle Code Section 23152(b).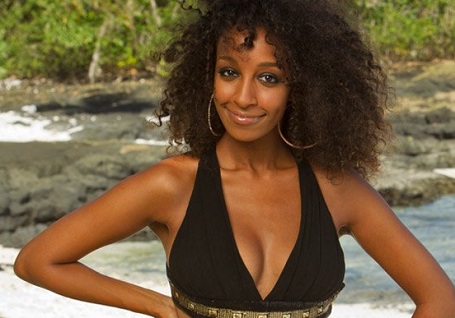 A KTLA report said that Tadesse was arrested on the spot, after law enforcement officials smelled alcohol on her breath and tested her to have a 0.14% BAC. The reality star was released from jail after posting a $5,000 bail.
A TMZ.com report on the arrest reveals more details: "Sources close to Semhar tell (TMZ.com), she was unable to walk in a straight line because of a foot injury – but the reality star is still accepting responsibility and feels extremely disappointed in herself… especially after losing a close friend to drunk driving in the past."
If Tadesse understood on a deep and personal level that driving under the influence in Long Beach (or elsewhere) would be so dangerous, then why did she ignore her "better angels" and get behind the wheel? Not only did she test her limits, but she also allegedly drove through a red light.
One can only speculate here. However, this question is certainly germane. Too often, we are quick to judge someone as "guilty" or "not-guilty" – or as a "good" or "horrendous" driver. In reality, our driving skills – and our moral reasoning abilities – depend intimately on circumstances and specifics. The decisions that Tadesse made (or failed to make) need to be understood in the context of her life and story. Since we do not have access to those details, it's difficult for anyone to objectively and systematically understand the lapse in judgment and thinking that went on.
This point is critical, and it is why, if you or someone you care about has been arrested for driving under the influence at Long Beach, you might benefit tremendously from the counsel of an experienced Long Beach criminal defense attorney, like Michael Kraut of the Kraut Law Group (444 West Ocean, Suite 800 Long Beach, California 90802 Phone: (562) 531-7454).
A good attorney can dig beneath the details of your arrest to uncover legal tactics and strategies to minimize your penalties and maximize your chances of getting back on the road (safely). He or she can also work with you to help you understand the fundamental misjudgments or dangerous beliefs that led you into legal trouble in the first place.
Attorney Kraut is a Harvard Law School educated former Deputy District Attorney for Los Angeles. He has won the respect of judges and legal peers and has a spectacular success rate at jury trials.