Glendale DUI Near Nightmare Averted by Sheer Chance – Slugger Miguel Cabrera Nearly Ran Two Truckers Off the Road
The crime of driving under the influence in Glendale – in and of itself – is enormous and consequential, even if you don't cause damage to life or limb and you cooperate fully with authorities – and even if you were just barely over the limit.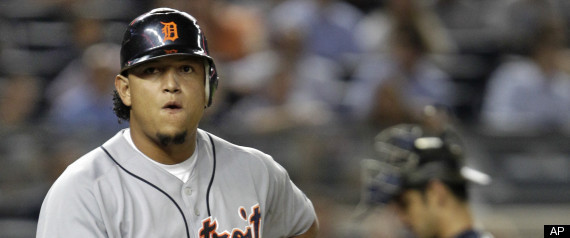 But evidence mounting against Miguel Cabrera – an outfielder for the Detroit Tigers – suggests that the major leaguer, who was arrested back in February on DUI charges, may be in a lot more trouble than anyone previously knew.
As this blog and other media outlets reported, Cabrera got arrested on February 16th in a florid scene that probably would have been newsworthy even if he hadn't been a major league baseball player. If you have been pulled over in a relatively pedestrian Burbank DUI, Glendale DUI, Los Angeles DUI, or Pasadena DUI matter, you may be shocked to learn how crazy Cabrera's arrest was.
He apparently drank a whisky bottle in front of the officer who arrested him, asked the police to "kill me" and confessed to having threatened to blow up a steakhouse.
Turns out, all those things pale in comparison with what Cabrera might have done.
Last week, the Florida State's Attorney's Office released evidence that suggests that Cabrera nearly ran two different Wal-Mart trucks off the road in his Range Rover. The truckers were forced to "take evasive action… in order not to hit [Cabrera's] sport utility vehicle head on."
Cabrera allegedly caused one tractor trailer to dodge him and another to actually drive all the way onto the grass to avoid a collision.
More information about what actually happened will no doubt trickle in, once the June 10 hearing arrives. Had Cabrera collided head first with either of the trucks, chances are, this would be a story about Los Angeles DUI manslaughter.
When SUVs and truck collide on the highways head on at high speeds, even advanced safety measures like ABS and airbags can be rendered essentially useless. Glendale DUI vehicular manslaughter charges can lead to punishments such as lengthy jail sentences, fines and fees, alcohol school, strict probation, and essentially the end of a baseball career (or any career).
An experienced Los Angeles criminal defense attorney (one example: Michael Kraut of the Kraut Law Group – located in Glendale at 121 W Lexington Dr, Glendale, CA 91203 Phone: (818) 507-9123) can help you make sense of the charges pending against you and act in a timely, appropriate and proactive way to manage the charges. Connect today with this Harvard Law School educated attorney to go over your case and start plotting the most appropriate legal response.

If you have been arrested for a DUI in Glendale or you are under investigation for driving under the influence in Southern California, please contact Los Angeles criminal defense attorney Michael Kraut for 24/7 assistance by phone at (323) 464-6453 or toll free at (888) 334-6344 or online.