Disturbing Los Angeles Medicare Fraud News: Couple in Minnesota Could Get Six Decades (Each!) in Prison
A new Minnesota Public Radio report has public health authorities, economists, and bloggers who focus on issues like Southern California Medicare fraud alike analyzing and chatting about powerful charges against a couple from Brooklyn Park, Minnesota.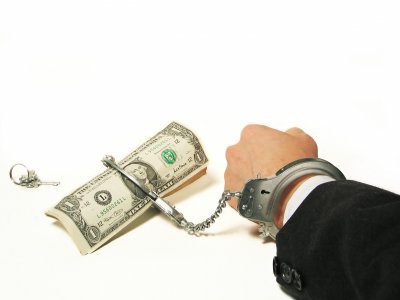 Anita and Stephen Soledolu — co-owners of a home healthcare service — allegedly submitted Medicare claims that did not have documentation. Prosecutors allege that the couple bilked Minnesota for over $864,000. The Soledolus face indictments on six felony counts. Each one could be hit with six decades behind bars and penalties of $300,000.
According to a Minnesota Public Radio report: "The Soledolus submitted claims for home care of Medicaid recipients when investigators found clients weren't home."
The Commissioner of the MN Department of Human Services, Lucinda Jesson, discussed the prevalence of Medicare fraud in the state. According to her counting, fraud in MN leads to a loss of upwards of $670 million – or 10% of the annual amount paid out by the state ($6.7 billion) for claims put in by pharmacists, doctors, and other healthcare providers. All told, Jesson estimates that MN recovers just $7 million in fraud payments.
Minnesota is clearly grappling with problems similar to those that California investigators face. Los Angeles Medicare fraud is an enormous problem – as is Southern California credit card fraud, Los Angeles insurance fraud, and other Southern California white collar crimes.
Both Federal and state governments are doing everything in their power to recoup losses and clamp down on budgets in the wake of the extended economic downturn. Thus, even innocent (or partially innocent) healthcare providers may be caught up in the dragnet.
Furthermore, if you did commit a Southern California white collar crime, like Medicare fraud, a Los Angeles criminal defense attorney can help you design and follow through on a sturdy defense. The quality of your preparation and the experience of your legal representative can have an incredible bearing on your outcome – and your potential penalties. If you do not take advantage of excellent legal resources, you could wind up with a much longer jail sentence, much higher fees, and a complete obliteration of your professional reputation.
To that end, if you or someone you care about has been accused of a white collar crime – whether sophisticated or simple – connect with attorney Michael Kraut of Los Angeles's Kraut Law Group. Mr. Kraut is actually a former prosecutor – he spent over 14 years of his life working to put defendants in cases like white collar crime behind bars. Now serving in the capacity of criminal defense attorney, Mr. Kraut has the resources, knowledge, skills, and relationships to deliver superior results for his clients.