Glendale DUI Insanity: Man Purposely Runs From Cops Just "To See What It Was Like"
For most people, the idea of getting a DUI in Glendale (or anywhere, for that matter) is less than appealing. It's something to avoid.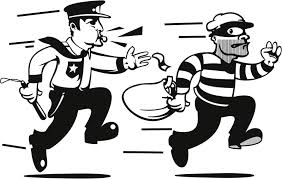 And for good reason. Getting arrested and charged can wreak havoc on your life:
• Your license can be suspended.
• You may have to serve jail time.
• You may have to pay substantial fees and fines.
• The court may order you to install an interlock ignition device in your car.
• Etc.
But not everyone is scared by the prospect of getting a DUI. In fact, according to reports out of Bremerton Washington, a local man purposefully got arrested just because he wanted to see what it was like to evade police.
According to reports from KIRO TV in Washington, a 21-year-old man was driving wildly near Burwell and Naval Streets, when police saw him. The officer flipped on his lights, but the young man evaded and sped off. The officer followed him for a mile before stopping the chase because it was too dangerous. The evading driver finally pulled into an ally. Sergeant Kevin Crane said that the driver then put his hands on his head and let himself get arrested. The man told him "I just always wanted to do that. I wanted to see what it felt like." There was no marijuana or alcohol in the car, but the Sergeant did book the young man on DUI charges as well as charges of reckless driving and evading police.
Most Glendale DUI defendants do not understand (or sympathize with) someone who purposefully breaks the law. But it can be tough to balance the desire to have fun and "live life" with the need to be safe and avoid hurting yourself or others.
Figuring out this line is surprisingly difficult.
For instance, let's say you're a 260 pound male. You have three drinks within a five hour period at a party. Is it safe to get behind the wheel?
Maybe it is, maybe it isn't.
Maybe your metabolism is not great at processing alcohol: in spite of your weight, you would test above the Glendale DUI limit of 0.08%. Or maybe you could "get away with" driving after three drinks.
But here's the thing: just because you are under the 0.08% limit doesn't mean that you're "good to go." In fact, you can still be at a substantially elevated risk of hurting someone or doing something stupid behind the wheel. So don't push your luck.
To avoid a conviction for Glendale DUI, you need to be smart and strategic, and there's no guarantee of success even then. Consider scheduling a free consultation with Michael Kraut of the Kraut Law Group. Mr. Kraut is a thorough, credentialed Long Beach DUI defense attorney; he can protect your rights and build a sound defense strategy.

If you have been arrested for a DUI in Glendale or you are under investigation for driving under the influence in Southern California, please contact Glendale criminal defense attorney Michael Kraut for 24/7 assistance by phone at (818) 507-9123 or toll free at (888) 334-6344 or online. We're located at 121 W Lexington Dr, Glendale, CA 91203.