Fresno Man Could Face Life in Prison after DUI Kills Mother and Daughter
Our Los Angeles DUI attorneys were heartbroken upon learning of the tragic story of Jacqueline Rivera and her 11-old daughter, Aailiyah. Both died after being rear-ended at a Fresno, California intersection on November 22, 2014. The man charged with the DUI that allegedly caused their deaths, Rafael Arce Pedroza, could face life in prison.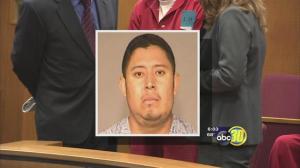 Prosecutors don't have all the necessary details yet, but an AB30 report explains Pedroza allegedly has a DUI conviction in San Diego. He has also faced assault charges in Los Angeles.
For the alleged killing of Jacqueline Rivera and Aailiyah, Pedroza faces charges of gross vehicular manslaughter while driving under the influence of alcohol. On their own, these charges would be Pedroza's second DUI offense. However, the charge of gross vehicular manslaughter carries a much harsher penalty than a normal second Los Angeles DUI offense.
Pedroza's prosecutors now also allege that he fled the scene of the accident that killed Ms. Rivera and her daughter. Bystanders tried to help the Riveras escape their burning SUV, but Pedroza ran from the scene and was later apprehended. Legal analyst Tony Capozzi explains, "If [police] can tie the person they found under the bed to this accident… that's going to be told to the jury [as] an indication of his guilt."
The deaths of Jacqueline and Aailiyah Rivera could have been prevented, and surely many people are anxious to see justice. Yet the exact sentencing will depend upon what prosecutors charge Pedroza as well as the strength of the evidence in the case. Many people don't know all the differences among DUI manslaughter, DUI manslaughter with gross negligence, and DUI murder. Knowledge of these terms can provide potential DUI defendants with the power to fight wrongful convictions if they occur. The attorneys at the Kraut Criminal & DUI Lawyers define them here:
DUI Manslaughter: This occurs when the driver was under the influence of alcohol but was not "extremely negligent." This can also apply to cases involving traffic violations or any case in which the driver did not "take reasonable care to prevent injury or death."
DUI Manslaughter with Gross Negligence: This is the charge brought against Rafael Pedroza. It refers to cases in which the driver was DUI and drove "in [a] reckless manner that is significantly more than ordinary negligence." A judge can sentence the defendant up to ten years in prison for each person killed.
DUI Murder: Also called Watson murder, this occurs when a DUI driver is cited with gross negligence and committed with malice aforethought or vicious will.
Do you need help defending against a serious charge? Call a qualified Los Angeles DUI defense attorney with the Kraut Criminal & DUI Lawyers immediately.
Call attorney Michael Kraut at (323) 464-6453 for help if you've been stopped for DUI in Los Angeles. Or Contact our team online. We're located at 6255 Sunset Boulevard, Suite 1520, Los Angeles, California 90028.