10 Tips to Avoid a Los Angeles DUI This New Year's Eve
You want to avoid "becoming a statistic" and getting arrested for DUI in Los Angeles on December  31st/January 1st. To that end, let's review a few critical tips.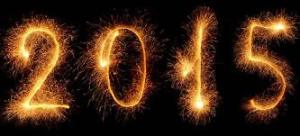 New Year's Eve is a unique holiday in that it is both festive and relaxing. After the hustle and bustle of Christmas, people appreciate the opportunity to simultaneously enjoy a final holiday party and calmly consider their goals for a new year. However, the "last holiday party" feel of New Year's Eve also leads to an increased number of people who drive under the influence. Today, the Kraut Law Group will share ten tips to help drivers avoid a DUI this season.
1. Limit Drinks
If a party will have an open bar, drivers should determine exactly what kind of drinks they want and how many constitute a personal limit. Someone who prefers wine should probably stop at a glass or two. Drivers who prefer whiskey or vodka shots may have a tougher time stopping, so they should be mindful of the exact count they've imbibed.
2. Call a Cab (Or Uber Or Lyft)
Public transportation saves many people from DUI accidents and convictions. Drivers should save the number of a local cab company in their phones or attend parties close to bus or subway stations.
3. Strength in Numbers
Don't go to a party or activity alone. Bring along at least one friend and determine a designated driver for the entire group.
4. Nosh and Nibble
Despite New Year's resolutions about weight loss, New Year's Eve is one time it's okay to snack. Party snacks fill the stomach, making less room for alcohol. Try to nosh on items like meats or dark chocolate, which will satiate appetite faster.
5. Make a Plan
Party hosts should plan at least a few structured activities, such as games or dancing. This cuts down on alcohol consumption and helps people focus on more than available drinks.
6. Avoid Salt
Salt makes partygoers thirsty, so they drink more. In the same vein . . .
7. Offer Alternative Drinks
These can include "mocktails," sodas, punch, or plain water. Water is particularly helpful for guests who are thirsty from those salty snacks if you decide to offer them.
8. Set Some Rules
Let guests know in advance that there will be no outside alcohol. If someone tries to bring in an extra bottle or some shots, have him or her leave it at the door.
9. Make Reservations
For long-distance parties, arrange for hotel rooms. That way, no one drives home intoxicated and everyone gets adequate rest.
10. Make It an Early Night
People are less likely to drink at early hours, such as between 5 and 8 p.m. Set parties for these hours and make it clear that cleanup begins at a certain time. Serving dinner and keeping the bar closed until after dessert may also help.
As a frequent contributor to respected media, like The New York Times, The Los Angeles Times and Good Morning America, Los Angeles DUI attorney Michael Kraut of the Kraut Law Group understands what it takes to build successful defenses in complex DUI cases. Contact him and his team today to schedule a consultation.
Have you been stopped for DUI in Los Angeles, contact attorney Michael Kraut at (323) 464-6453 or online. Our team is located at 6255 Sunset Boulevard, Suite 1520, Los Angeles, California 90028.