District Attorney Criticizes Colorado Law After Denver Man Racks Up 16 DUI Convictions
Late last year, a grand jury in Arapahoe County, Colorado, indicted Denny Lovem on several charges related to a DUI incident. That kind of judicial action wouldn't normally attract a great deal of attention unless the accused was a politician or a celebrity, but this story received extensive coverage in the state. The reason for Lovem's notoriety? The 57-year-old has been arrested 20 times on DUI charges but has never been faced felony charges because of the provisions of Colorado's DUI law. (It's not like that in California, where anyone arrested for a DUI in Los Angeles or elsewhere in the state could face be looking at felony charges if the DUI incident results in someone's death or injury.)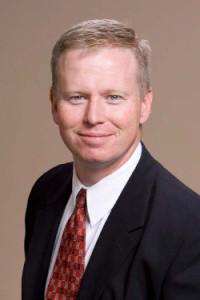 A local district attorney in Colorado, George Brauchler, expressed his frustration with the Colorado statutes, which don't allow judges to sentence repeat DUI offenders to more than a year in jail. So Brauchler sought more prison time for Lovem in a different way. He asked the grand jury to indict Lovem on nine charges, including attempted first degree assault and attempted manslaughter.
Lovem was first charged with driving under the influence in 1983. In the latest incident, the habitual offender allegedly hit a car and then drove off without stopping. When police caught up with him, he admitted that he probably shouldn't have been driving.
The attention surrounding Lovem's arrest may have helped accomplish what frustrated prosecutors like Brauchler have been unable to do. A bill making some third DUI offenses and all fourth DUI offenses a felony is currently making its way through the Colorado House of Representatives. Anyone convicted could face up to seven years in prison. The bill appears to have a greater chance of success thanks to testimony presented to a legislative committee by families of DUI victims.
Respond strategically to your arrest and charges by calling a former Senior Deputy D.A. and highly successful Los Angeles DUI defense attorney with the Kraut Law Group today for a complimentary consultation.
Did you get arrested for a DUI in Los Angeles? If so, contact Los Angeles criminal defense attorney Michael Kraut for assistance by phone at (323) 464-6453 or online. We're located at 6255 Sunset Boulevard, Suite 1520, Los Angeles, California 90028.