Disturbing Southern California DUI Charge – Suspect Beat His Girlfriend While on DUI Rampage
Driving under the influence in Southern California is — in and of itself — an extremely dangerous and perhaps even deadly thing to do. But a Mill Valley man by the name of Scott Lindner has been arrested not only for Southern California DUI but also for allegedly assaulting a female passenger while smashing his 2010 Honda Accord into a variety of objects during what can only be described as a DUI rampage.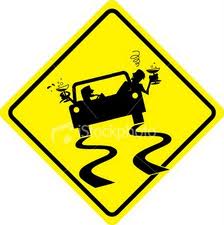 The couple had been arguing at Marin County's Olema Campground, when they got into Lindner's 2010 Accord. The 22-year-old Lindner crashed his car into a parked truck and then slammed into a metal pole (part of a propane tank enclosure), causing his 20-year-old female passenger to get thrown from the car and suffer injuries. For whatever reason, the woman got back into the car with Lindner, and they peeled off down Highway 1. Throughout an 8-mile drive, Lindner continued to hit his passenger, hurting her more. His rampage finished at Sir Francis Drake Boulevard, when the Accord plowed into a curb and came to a stop blocking the eastbound lane of traffic. CHP officers quickly arrived and arrested Lindner for felony traffic charges. Lindner's passenger was taken to a nearby hospital. Investigating officers found that Lindner had been on parole with the State's Department of Corrections, and the CHP released a statement that said the Lindner was back on parole hold.
This disturbing case gives us an opportunity to discuss the difference between a "standard" non-injury Los Angeles DUI and an injury DUI. A non-injury charge might be prosecuted pursuant to California Vehicle Code Sections 23152(a) and 23152(b); but an injury Pasadena DUI will be charged according to two different sections, California Vehicle Code Sections 23153(a) and 23153(b).
Essentially, the injury subsections of the CVC stipulate that an ordinary misdemeanor DUI charge can be elevated to a felony if the driver hurts another person in the course of operating a vehicle while DUI. A felony is a much more serious charge than a misdemeanor. It carries stricter penalties. Convicted felons lose the right to vote and face a much more difficult road back to normalcy. Felons have a harder time securing loans, leasing cars and apartments, getting jobs and generally readapting to life after the conviction.
So if you have been charged with an injury DUI in Glendale or elsewhere throughout the Southland, it's in your interest to explore your options for best legal defense.

For 14 plus years, Attorney Michael Kraut served as a prosecutor of DUI crimes; now he is available to help criminal defendants. The Kraut Criminal & DUI Lawyers is a widely celebrated firm with excellent references and credentials, and Attorney Kraut has the knowledge, experience, and trial record to help practically anyone develop an intelligent defense to even complicated DUI charges.
If you have been arrested for a DUI in Glendale or you are under investigation for driving under the influence in Southern California, please contact Los Angeles criminal defense attorney Michael Kraut for 24/7 assistance by phone at (323) 464-6453 or toll free at (888) 334-6344 or online.