Another Mel Gibson Los Angeles DUI? Not Quite, But Still – More Bad Press for the Braveheart Star
Actor Mel Gibson's 2006 Los Angeles DUI arrest may have been the most notorious celebrity DUI arrest in history. The Australian actor allegedly went off on an anti-Semitic rant at the Malibu police station when he was brought in, and this tirade fueled weeks of media coverage. On August 16, Gibson made headlines once again for getting into motor vehicle related trouble in Malibu – this time, he drove his Maserati Quattroporte off a hillside in Malibu and dinged up his car. The police called to the scene found that the actor was not DUI in Southern California this time.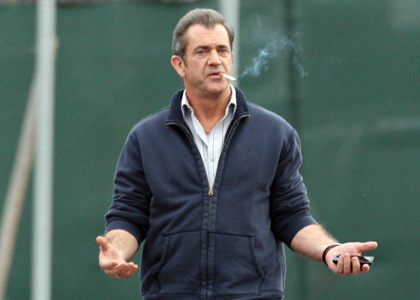 Gibson may face allegations that he hit and abused his ex-girlfriend (and mother of his child) Oksana Grigorieva. A series of taped conversations between Grigorieva and Gibson released on the website RadarOnline.com revealed the actor to sound like a deranged lunatic, in which he apparently admitted to hitting his girlfriend, and he threatened to burn her house down (among other unsavory things). Clearly, in the wake of the release of these obscenity laced tapes and this fresh reminder of his 2006 Los Angeles DUI, Gibson is not exactly having a blockbuster summer.
But his story does lead us to an intriguing question: what happens to a driver who is pulled over multiple times for driving under the influence in Southern California? Obviously, your penalties likely go up. But what influences those penalties, and what should a second or third time Los Angeles DUI offender expect?
First of all, you have to remember that if you are pulled over for driving under the influence in Glendale (for instance) several times, the court will take a slate of factors under consideration, including how and whether you cooperated with the police, how much over the legal limit of 0.08% your BAC was, and whether you hurt anyone or did any property damage – and if you did, whether you took responsibility or fled the scene (hit and run). Beyond that, a typical second time Southern California DUI offender will get jail time of between 4 and 10 days (first timers will get a mandatory 48 hours in custody), 18 months minimum DUI alcohol school (first timers will get maybe six weeks), a two-year driver's license suspension (first timers will get a one year suspension), and an increase in court costs and fines – among other heightened penalties.
A third time offender will get a mandatory minimum of 120 days custody – that's around four months. He or she will face a three-year license suspension and see even more significant hikes in court costs and fines. And again, this is really just scratching the surface – the circumstances of your Pasadena DUI will almost certainly inform your punishment. Another important factor will be the nature and strength of your defense. And since you can't really control the court – or what happened with your DUI arrest – your best strategy is to work with an experienced DUI lawyer to cultivate and execute your best possible legal defense.

Bearing that in mind, consider talking to Attorney Michael Kraut of the Kraut Law Group about your situation. Michael Kraut worked for many years as a prosecutor of DUI crimes, so he knows how prosecutors will likely approach your case, and he can help you develop a strategy based on his "insider" knowledge. Attorney Kraut is also Harvard Law School educated.
If you have been arrested for a DUI in Glendale or you are under investigation for driving under the influence in Southern California, please contact Los Angeles criminal defense attorney Michael Kraut for 24/7 assistance by phone at (323) 464-6453 or toll free at (888) 334-6344 or online.