9 Poor Excuses for Having an Interlock Ignition Device
Drivers found guilty of a Los Angeles DUI offense may have to get an interlock ignition device (ILL) installed in their vehicles. While the equipment will prevent them from driving under the influence, having this device wired into their cars can be embarrassing not only for the driver but also for family members, when they have to explain it to their friends, their dates or even their bosses.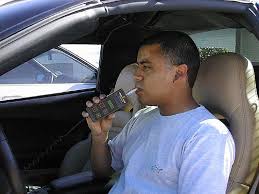 So what can these drivers tell their passengers? The Minnesota Department of Public Safety has produced two tongue-in-cheek videos featuring a man who comes up with some pretty creative and unusual excuses for why he is breathing into the device:
• "This raises the antenna."
• "It helps blow up the tires."
• "It's satellite radio–a new one. No one knows the brand."
• "Recycling oxygen–you know, for the environment."
• "It's a secret spy device."
• "It's my herbal medicine delivery device."
• "It's a lip balm."
• "It's an old-fashioned cell phone."
• "My mom made it for me–a homemade CB radio."
Of course, there really isn't anything amusing about having to put an interlock ignition device into a vehicle. For one thing, they're expensive, costing from $75 to $150 for installation and $60 to $80 a month to operate and calibrate.
People charged with DUI who live in Alameda, Los Angeles, Sacramento and Tulare Counties know this first hand, because under a pilot state program they must install ILLs if they're convicted of the offense. But drivers in other Golden State counties may not be off the hook for long. California State Senator Jerry Hill is working with Mothers Against Drunk Driving and law enforcement officials on a bill that would extend that requirement statewide.
To respond effectively to your charges, call a qualified Los Angeles DUI lawyer with the Kraut Criminal & DUI Lawyers today to schedule a free consultation.
If you've been arrested for driving under the influence in Los Angeles, contact former-prosecutor Michael Kraut for assistance at (323) 464-6453 or online. Our team is located at 6255 Sunset Boulevard, Suite 1520, Los Angeles, California 90028.