Dealing with Your Wickedly Embarrassing Los Angeles Lewd Conduct Charges – On The Beach, in a Public Bathroom, Wherever…
Whether you were hit with Los Angeles lewd conduct charges for engaging in explicit sexual behavior in a bathroom (like the men charged earlier this summer at Manhattan Beach) or you were arrested for a sex crime on a public beach in Venice or Santa Monica, you're probably pretty scared and confused about what's going to happen to you.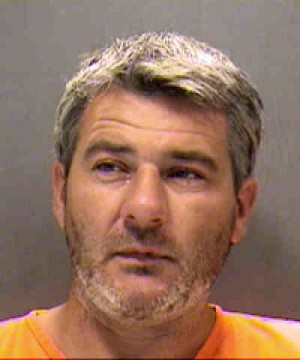 Recognize that you are not alone in your struggles, and you are probably not the first to be arrested for your type of crime. Truth be told, you may find it difficult to find support even from normally empathetic coworkers, advisors, and family members. But understand that, in all likelihood, your type of crime has "happened before."
Consider, for instance, two recent arrests on opposite sides of the country that parallel each other.
In July, 41-year-old Joshua Anthony McClure was arrested for lewd conduct at Siesta Key Beach for a sex crime that many people would find pretty gross. According to a local news report, a law enforcement officer saw the homeless McClure masturbating while in range of young girls, including a 16-year-old and a 5–year-old. The officer confronted McClure, who tried to escape on a bicycle. But his dash to freedom was short lived: deputies found him and also found a "glass smoking pipe with burnt residue inside his shorts pockets" as well as signs that he was under the influence of alcohol.
Meanwhile, out in Santa Barbara, 34-year-old Luis Meza-Gonzalez was busted in late July, when a witness saw him "masturbating intermittently over the course of approximately 20 minutes lying on the sand … approximately 15-20 feet away from two teenage female sunbathers." Meza-Gonzalez allegedly used his baseball cap to conceal his masturbation. A citizen's arrest was the result. Meza-Gonzalez confessed to lewd behavior and child annoying – misdemeanor crimes both – and was taken to Santa Barbara County jail and held on a $2,500 bail.
These stories are not particular novel or interesting, legally speaking. But they speak to the fact that Los Angeles sex crimes often "mirror" one another. In other words, you may think that what you did was uniquely bad or weird. But odds are that your situation was not one of a kind. And this has important implications.
Number one, it suggests that, if you find a very smart and experienced Los Angeles lewd conduct attorney, you might be able to manage your charges effectively and also figure out what you need to do to change your life to prevent similar situations from happening again.
Number two, it suggests that you may be able to follow a process to get help. (i.e. to probe and manage your impulses, so that they are not as destructive and dangerous.)
Mr. Michael Kraut of the Kraut Law Group is an experienced attorney who has won respect from prosecutors, judges, and clients alike. He can help you thoroughly understand not only how to manage your legal issues but also how to resolve whatever has been getting you into trouble in the first place. Whether you're wrestling with psychological bugbears that you've been carrying around since childhood or dealing with neurochemical issues that are causing you to act impulsively, connect with Mr. Kraut today for a free and fully confidential consultation about your lewd conduct case.