Federal Investigators Targeting Tax Fraud and Identify Theft in Los Angeles and Beyond
Have you committed tax fraud or identify theft in Los Angeles?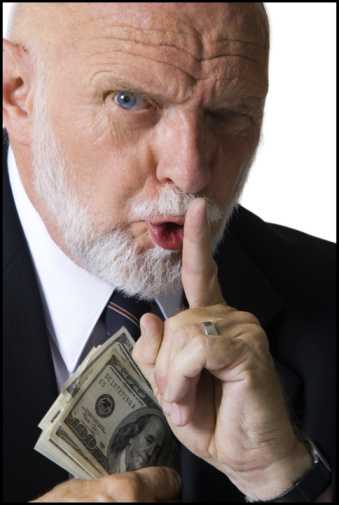 If so, the federal government may be heading your way – if they aren't there already.
The Feds are outraged at a recent rash of tax fraud cases that, quite frankly, do boggle the mind. According to Sun Sentinel report, several homes in Florida filed hundreds of tax returns each. For instance, a home near Lake Okeechobee filed 741 tax returns, which netted over $1 million in refunds. An Orlando postbox apparently received nearly $1.1 million based on over 700 fraudulent returns filed. Another home in Tampa sent out 515 fraudulent returns and raked in nearly $2 million from the federal government.
This kind of fraud is obviously not limited to Florida, and federal investigators are pursuing white collar criminals in Southern California, Southern Florida, and every corner of all 50 states. Tax fraud artists have been accused of stealing the identities of dead people, children, and people who tend not to file returns in order to reap a bounty of over $5 billion in fraudulent refunds.
If you've been caught up in this dragnet – or if you have committed medical fraud or even petty theft in Southern California – you need to start to make rational, strategic choices about how to defend your rights and think through your potential legal mess.
One big mistake many defendants make
The indirect consequences of our actions (or failures to act) may have pretty far reaching and scary legal implications. For instance, let's say that you tried to run a clean medical practice. But one of your partners or assistants started to engage in identity theft or medical fraud… or even stealing from your customers or clients somehow. Depending on the nature of your employment relationship, you could be held responsible for certain actions that that person committed, even if you didn't know what had been going on or weren't aware of your legal responsibilities.
Understanding where you are at… and knowing where you want to go
Even if your life has been turned upside down by a federal investigation — or by a simple arrest for shoplifting — you can regain control and focus in relatively short order, provided that you take appropriately strategic steps.
There are three main elements to what you need to do.
#1. You need to be totally clear about what your present circumstances are.
What are the charges? Why are you in trouble or potentially in trouble? Who else was involved? What records do you have? What resources are available to you? Etc. The key here is to be honest with yourself and to be honest with your Los Angeles criminal defense attorney. If you work with attorney Michael Kraut of the Kraut Law Group, you will have the benefit of a lawyer who has spent time as both a prosecutor and a defense attorney – as such, the Harvard Law School educated Kraut can really help you understand the extent of your potential troubles.
#2. You need to be crystal clear about what you want your outcome to be.
Are you just looking to get your charges cleared? Are you trying to minimize your penalties? Are you trying to protect your financial assets or license to practice? If you are fuzzy about what you want from your defense strategy, it's going to be difficult to know when you've succeeded.
#3. You need to take action to bridge the gap between your present reality and where you want to be.
This is easier said than done! For help getting started on this process, connect with Mr. Kraut today for a free evaluation of your case.