Cop Faces Higher Penalties under Michigan's "Super Drunk" Law
A blood alcohol content reading of .08 or higher is enough to get you charged with a DUI in Los Angeles. You face the same penalties whether or not your BAC is .09 or .16.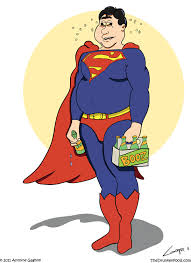 But that's not the case in Michigan. The Great Lake State has what's commonly referred to as the "super-drunk" law that applies to DUI arrests. Anyone who's driving with a BAC of .17 or higher may face more severe consequences if arrested, even if it's a first-time offense. One off-duty Michigan cop is discovering just how seriously the state takes such incidents.
Jamie Dubay, 39, is a 14-year veteran of the Sterling Heights Police Department. It was 1:30 in the morning of April 22 and Dubay was off duty when his 2012 Dodge Ram pickup truck left the road, hit several sections of a privacy fence and then ended up against a tree. An ambulance transported Dubay to the hospital, which admitted him for non-life threatening injuries.
The Macomb County Sheriff's office, which took over investigation of the case from the Sterling Heights Police Department, charged Dubay with operating a vehicle with a high blood alcohol content. Although this is a misdemeanor charge, Dubay could face higher penalties than because his BAC was .27–more than three times the legal limit.
Of course, those are not the only consequences that Dubay may suffer. The Sterling Heights Police Department has suspended him, and he faces an internal investigation to determine how/if he has violated department policies and discipline.
Locating a seasoned and qualified Los Angeles DUI defense lawyer is a critical part of the process of reclaiming your life, your time and your peace of mind. Call ex-prosecutor Michael Kraut for a free consultation right now.
If police arrested you for Los Angeles DUI, you may feel scared and confused. Contact Harvard Law School educated, ex-prosecutor Michael Kraut for assistance at (323) 464-6453 or online. We're located at 6255 Sunset Boulevard, Suite 1520, Los Angeles, California 90028.