DUI Defendant Drives to Liquor Store during Court Recess
Most people accused of a DUI in Los Angeles would make a point of making a good impression when their cases comes up for trial. That would include, of course, coming to court sober. Ignore that basic rule, and you could find yourself in even more trouble.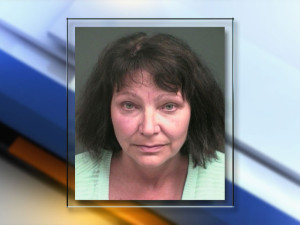 Just ask Patricia Rotter. According to ABC 7 in Denver, Rotter came to court for her DUI trial noticeably under the influence—and then ducked out during recess to drive to the liquor store. But her unsteady trip to buy booze did not go unnoticed. A sharp-eyed, off-duty deputy observed Rotter's condition in court and then spotted her again when she was behind the wheel of her blue Toyota sedan. She was swerving all over the road.
The deputy called in the local cops, who followed Rotter and watched her narrowly avoid hitting a curb. She was also going 56 mph in a 36 mph traffic zone. The officers flashed their lights and eventually got Rotter to pull over. Although she refused to take a blood alcohol or breathalyzer test, she did take a field sobriety test. Not too surprisingly, she didn't pass.
It's doubtful that Rotter made it back to the courtroom in time for her trial, since she was down at the police station. The police booked her this time for DUI, speeding, unsafe lane change and failure to yield. Rotter had previous DUI arrests in both 2013 and 2014. Maybe when she goes on trial for these newest charges, she'll remember to show up sober.
What should you do if you or someone you love faces a serious DUI count? Will you go to jail? Will you lose your license? Call Los Angeles DUI defense lawyer Michael Kraut immediately to understand your options and craft a strategic response.
Did you get arrested for a DUI in Los Angeles? If so, contact Los Angeles criminal defense attorney Michael Kraut for assistance by phone at (323) 464-6453 or online. We're located at 6255 Sunset Boulevard, Suite 1520, Los Angeles, California 90028.