Update on Disturbing Lewd Conduct Case. Idaho Woman Performed Sex Acts on 15-Year-Old Boy…
Our Los Angeles lewd conduct blog recently reported on the tragic but compelling story of 34-year-old Courtney Sue Reschke, who was arrested back in December 2012 for performing sexual acts with a 15-year-old boy.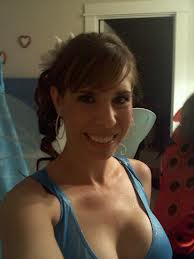 The Idaho woman just pled guilty to six counts of lewd conduct – she was originally charged with 11 felony lewd conduct counts as well as misdemeanor charges for offering alcohol to underage minors.
Per court documents, Reschke offered a bunch of high school students alcohol and then engaged in sexual conduct with them. In exchange for the guilty plea, prosecutors dropped five felony counts, but the remaining six counts each carries a life in prison sentence as a max charge.
She is due to be sentenced on June 20th.
Reschke admitted that she had been drinking heavily, and all six charges involve accusations that she had sex with a 15-year-old boy. The judge ordered Reschke to get substance abuse, mental health counseling, and psychosexual counseling. She also entered what are known as "Alford pleas" to the charges that she gave alcohol to minors. These are very similar to guilty pleas, except they technically allow defendants to claim innocence – while at the same time acknowledging that enough evidence exists to lead to guilty verdicts.
Is six life sentences behind bars (the maximal penalty she faces) a bit overboard?
After all, Reschke didn't kill anyone or commit massive theft or engage in intentionally malicious behavior, such as trapping or beating the young man.
But the law does take lewd conduct charges in Los Angeles (and elsewhere) very seriously.
Even if the sex act was ostensibly consensual, a conviction can hang around your neck for years, if not decades. Once you're convicted of a sex crime in Los Angeles, for instance, you may find it very difficult to get employment, find a place to live, rehabilitate your professional reputation, and repair damaged relationships.
That's why it's so important for lewd conduct offenders to get effective assistance as early as possible. Turn to ex-prosecutor (and former senior Deputy District Attorney for Los Angeles) Michael Kraut and his team at the Kraut Law Group to plan out your next steps.
Mr. Kraut can help you build a judicious, appropriate strategy and restore your confidence and self-esteem in the wake of everything that's happened to you recently.