Busted for Healthcare Fraud in Los Angeles? How Does Your Case Compare to That of These Two Las Vegas Women?
Your Los Angeles healthcare fraud charges are pretty severe. You could wind up paying massive fines and restitution as well as serving a big stint behind bars.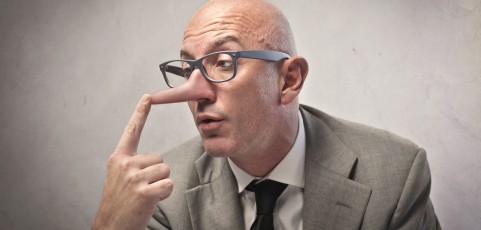 But how does your case stack up against this one?
48-year-old Sandra Little (of Reno) and 65-year-old Susan Hill (of Las Vegas) recently pled guilty to defrauding Nevada's Medicaid program out of about $1 million. Hill pled guilty to one count of money laundering and one count of healthcare fraud. Little pled guilty to 10 money laundering counts and 28 healthcare fraud counts. The U.S. Attorney for Nevada, Daniel Bogden, emphasized that the federal government "will vigorously prosecute persons who cheat and steal from federally funded programs … everyone suffers when programs designed to help persons in need are defrauded."
The women, who will be sentenced on July 23rd, could face two decades behind bars for the money laundering charges and a decade in prison for the healthcare fraud.
So what exactly did they do?
Per court reports, the women formed an LLC (Hill/Little) and created a contract with Nevada's Medicaid to offer skill training and rehabilitation through their company for children in need. For four years (from January 2007 to January 2011), Hill recruited parents and guardians of kids in need to train them to provide specialized services. They then billed Medicaid for $8,000 a month, per child, and split up the money – taking a cut of $5,000 per month per child and giving the guardian/parent $3,000 of that money.
For obvious reasons, this arrangement was not authorized by their Medicaid contract!
The Nevada Attorney General's Office, together with the IRS's Criminal Investigation Division and a Nevada Medicaid Fraud Control Unit, collaborated on this healthcare fraud case.
Lessons for Your Southern California Healthcare Fraud Matter
No matter how clever, elegant, or organized your scheme, you can never know when and how investigators will catch on. Unfortunately, most people who commit Southern California white collar crimes don't do so out of sociopathic impulse. Rather, they incrementally find themselves involved in illegal — or at least highly ethically dubious — enterprises.
Only after an investigation happens — and the charges and potential jail time become real — do people "suddenly snap out of it" and realize the extent of the legal and moral mess.
There is a silver lining: the law offers ample opportunities for second chances.
An effective Los Angeles criminal defense lawyer can negotiate a more lenient arrangement with prosecutors or come up with a good plea deal.
To get a grip on the legal options available, look to the team here at the Kraut Criminal & DUI Lawyers. Attorney Kraut is an ex-prosecutor, so he knows what prosecutors want and need. He maintains excellent relationships with many prominent members of the Southern California legal community.